Posted on
More Rubis customers get free Searchlight newspaper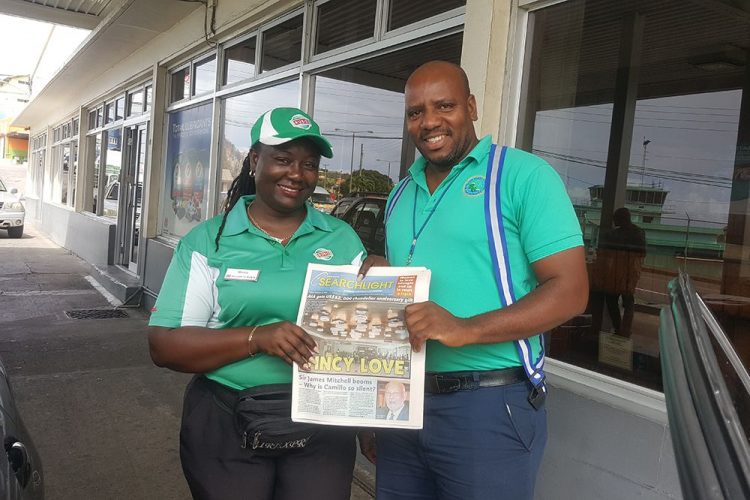 RUBIS customers continue to benefit from the fuel company's collaboration with SEARCHLIGHT newspaper.
The collaboration rewards the first 50 persons who purchase $50 or more of Ultra Tec gasoline or diesel fuel at any of RUBIS's gas stations on Tuesdays and Fridays with a free Searchlight newspaper. The offer runs up until February 27.
Last week Friday, February 16, one of these persons, Nigel Maloney of Carapan, who purchased gasoline at St Vincent Motors, RUBIS, Arnos Vale, said that he has been using RUBIS fuel for some years and he loves the way the fuel works.
"It cleans the engine and I like that and it stays a little longer in the engine compared to other gas," said Nigel, who noted that he was not aware of the promotion, but was glad for the newspaper.
Another customer, Chesley Charles, said that he was also glad for the newspaper to be able to catch up on local happenings.
"I have been a customer of RUBIS since 2003 and I think the service is good and the fuel is considered the cleanest fuel," said Charles, who remarked that the promotion was a good one.
Retail, Commercial and Industrial Account executive at RUBIS Elroy Edwards said that they have teamed up with SEARCHLIGHT in an effort to connect and deepen their relationship with customers.
This is the third time that Rubis and SEARCHLIGHT are collaborating on this venture.