Posted on
Massy Supermarket spreads love to customers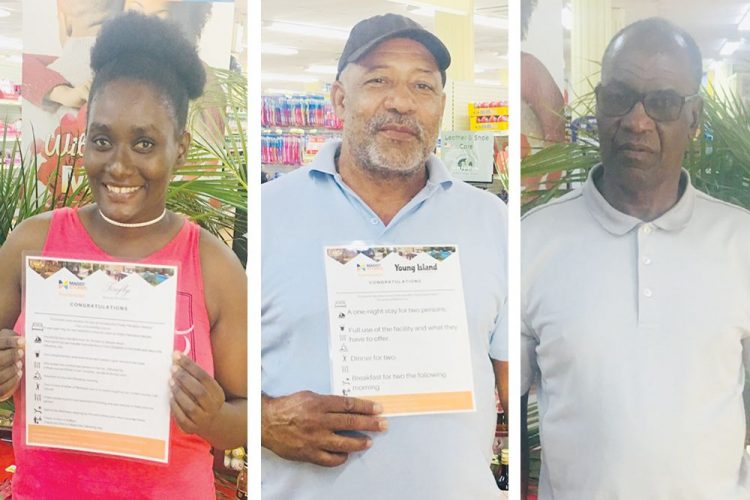 February is known as the month of love because of February 14, Valentine's Day, and Massy Stores made sure that its customers felt that love.
The supermarket chain ran a six-week Valentine's promotion that saw them rewarding customers who spent $50 or more.
Winning in this promotion were Kishan Rodney (first-place prize of an all-inclusive stay at Firefly Bequia, transport and meals included), Elvis A Gibson (second-place prize, a day pass for two at Young Island) and Lawrence George (third-place prize, dinner for two at The Loft Restaurant & Bar).
Explaining how the promotion rewarded persons, marketing assistant at Massy Akene Keizer said that during the promotion, customers who spent $50 or more, swiped their Massy Card, filled out a coupon and placed it one of the raffle entry boxes, were entered in a draw.  
"The aim of the promotion was to give back to our shoppers," said Keizer, who added that a second part of the promotion also saw three persons being randomly picked (by a special app) to receive prizes.
Winning in this category were Michell Lewis, who won herself $200; Candy Velox; who won a food basket; and Kizzy George, who won herself a bottle of wine and a bouquet of roses.
"Massy Stores believes in showing their customers love and appreciation and this was evident during February, the month of love," said Keizer.
The Valentine's promotion was dubbed, "With love from Massy Stores" and focussed on expressing love and togetherness with customers.