Posted on
Cannabis growers see recent developments as stepping stone to other objectives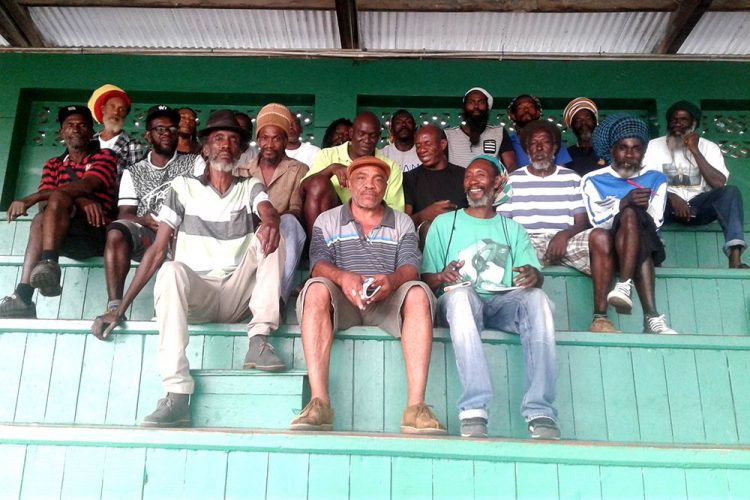 On February 19, more than 25 persons representing cannabis growers and consumers from several communities throughout St Vincent and the Grenadines met at the Victoria Park to discuss Government's announcement to legalize medical cannabis.
The meeting, which was called by the St Vincent and the Grenadines Cannabis Revival Committee (SVGCRC), presided over by Junior 'Spirit' Cottle, president and Ajit Duncan, vice-president, also looked at the restructuring of the organization to enable it to operate more effectively.
The SVGCRC has been calling for alternative livelihoods for growers, medical cannabis and decriminalization, as well as the legal right of Rastas to use cannabis as a religious sacrament.
In the fight for the reform of cannabis laws, concessions are more often given to consumers of the plants rather than the producers, who have little or no other form of livelihood, and who see their crops often eradicated.
The SVGCRC supports the move to legalize medical cannabis, as it continues to call for the decriminalization and the religious freedom of the herb as a sacrament.
The CRC views medical cannabis as a stepping stone to our other objectives.
To this end, we call on the Unity Labour Party Government to ensure that our traditional farmers become an integral part of the process, that the new law reflects the interest of the growers, and that our country and people become the principal benefactors of any such industry to be established.
We also call on the Opposition New Democratic Party to support us on our way forward.
The following persons were elected to fill some vacancy as executive members:
Fitz Allan Lewis, Frankie Paul, Conliff Pompey, Wyclioffe Dickson, Berkley Delpleshe, Osborne Caine and Sydney Joseph.