Posted on
Who is footing bill for AIA 1st anniversary event? – Dr Friday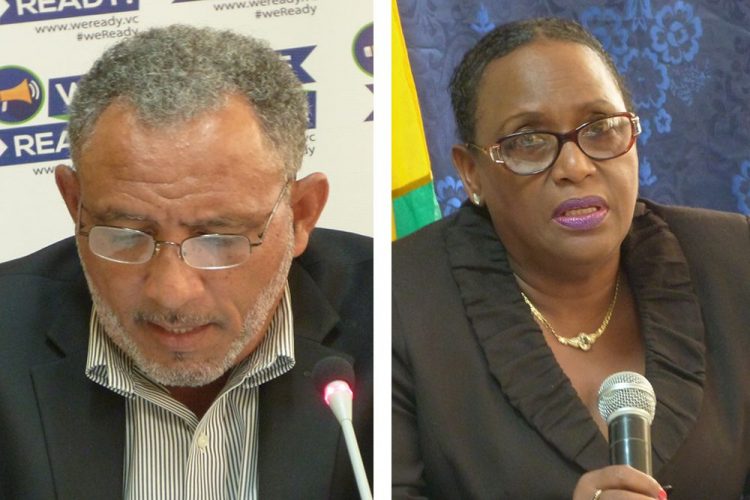 Leader of the Opposition, Dr Godwin Friday has asked if taxpayers will be footing the bill for the "extravaganza" celebrating the first anniversary of the Argyle International Airport (AIA).
Friday, speaking at a press conference the day before the Government was set to host a rally celebrating the AIA's first birthday, said he had heard of the event and had only one question to ask.
"I've heard there are going to be speakers there, some of them from the Government and some of them from the Unity Labour Party (ULP); there's a list, including public servants,… somebody from the airport," he began, continuing, "And this is going to be some sort of a show.
"Who's paying for this extravaganza? That is the question; who's paying for it?"
He said when the airport was first opened, on February 14 last year, there were flights that were chartered, and the public was told that the tickets, which were meant to be sold immediately, would cover the cost of the event.
However, the Leader of the Opposition said they found out that taxpayers paid over $700,000 for an exercise which he considers publicity for the ULP government.
On the eve of the rally, Friday intoned, "We need to know, to ensure that Government's money is not wasted on a bashment that is basically just a political advertisement for the ULP, part of their campaign."
He said the question was relevant in the context of "serious hardship" caused by the state of the economy and, "given the fact that for the third straight year in a row, that VAT has been increased on the people of St Vincent and the Grenadines(SVG)."
Prime Minister Dr Ralph Gonsalves had stated that Saturday's rally would be held at Johnson Hill, Argyle and that he anticipated that it would be a "big event".
The Prime Minister said the rally would highlight the struggles that were faced in building and opening the airport and provide a status report for the AIA.(KR)