Posted on
'The People's Budget' was a success – Dr Friday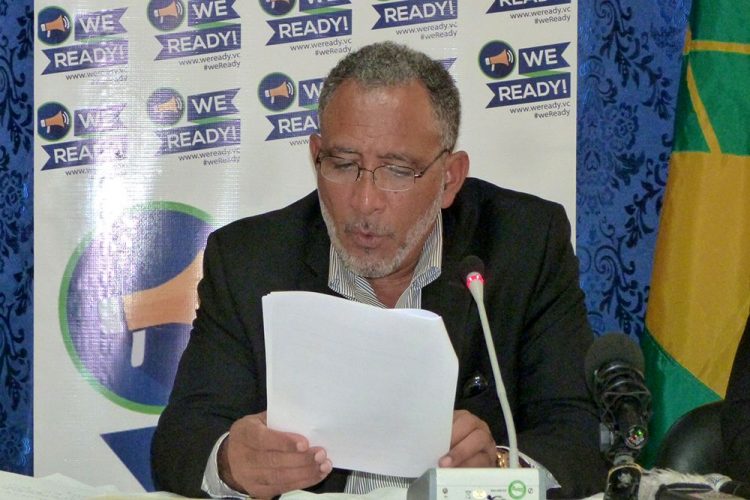 "The People's Budget," presented by the New Democratic Party (NDP), was successful in that it exposed the 'ills' suffered by people in their everyday lives, says the Leader of the Opposition.
'The People's Budget', presented by the NDP on Monday, February 12, was an alternative to the 2018 Budget debate, and as such was designed to provide commentary on the 2018 Budget presented by Minister of Finance, Camillo Gonsalves.
The NDP did not participate in a debate of the official budget, which took place the week before, they having walked out of the House of Assembly before the Budget was presented, and continuing this absence into the following day.
Leader of the Opposition Dr Godwin Friday said their walkout was in response to what they perceived as the blocking of their 'No Confidence' motion on January 31, which they said was unconstitutional.
Diplomatically replying to the question posed by the media, Friday stated, "It is successful in the sense that we communicated our position..because we're not in the business of public relations, you know."
He noted that they were able to critique the Government and raise the issues that they thought should be dealt with, including issues in education, tourism and basic matters, such as the roads in North Leeward.
"It's important that we can highlight these things, but I wouldn't measure in terms of success or not."
However, he said the feedback received had been positive. "the feedback that we've received from the people, has been very, very favourable…. They feel that we have exposed many of the ills that they see in their daily lives, that we've brought them to public attention," he stated.
On the downside, Friday said that the presentation had not been without its frustrations.
"We feel frustrated that we can't get the chance…we have not been able to get the Government to adopt some of the very sensible things that we have been suggesting, and bringing to their attention over the years, and that the New Democratic Party is not the Government of this country at this point to implement any of the important measures that we have highlighted."
He stated, "The Budget would be successful if we were in Government and we could implement it."