Posted on
In-depth Country Poverty Assessment being conducted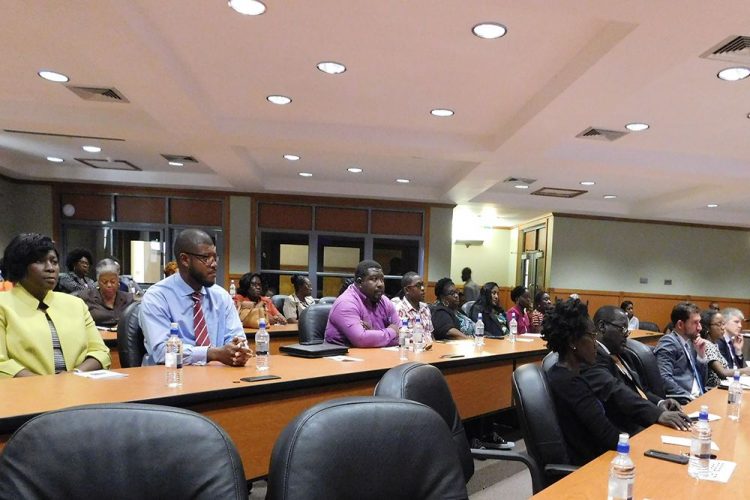 A Country Poverty Assessment (CPA) has begun, after a joint launch with the SVG Human Development Service Delivery Project, last Tuesday, February 13.
The assessment is usually done every 10 years, but, according to officials, this one will be more in-depth and will determine the characteristics, extent, geographical concentration, severity and causes of poverty in St Vincent and the Grenadines (SVG).
The statistics from the CPA will be used to support the three main components of the Human Development Services Delivery Project, so that programmes which serve the poor can be improved.
The CPA comprises five components and according to Gatlin Roberts, chief statistician, the first component, a Survey of Living Conditions and Household Budgets, will determine the extent of poverty, spending patterns, and will be used to measure inflation and help create the national accounts.
The second component, a Participatory Poverty Assessment, will collect, compile and analyze data on the well-being and coping strategies of the poor.
Another component, Institutional Analysis, assesses the effectiveness of the social development programnes and is intended to alleviate the conditions of the poor, while the fourth component, a Macro Economic Analysis, will assess the global social, economic environment, to determine its impact on poverty.
Roberts explained that the fifth component, which is Poverty and Vulnerability Mapping will map areas affected by poverty.
Dr Didacus Jules, director-general, Organization of Eastern Caribbean States (OECS), said that being able to target the response to poverty will make a huge difference in the efficiency of government and the ability to lift people out of poverty. He said the OECS pledges to continue to work with the Caribbean Development Bank (CDB) and with the Government of St Vincent and the Grenadines to accomplish a reduction in poverty.
The public is being encouraged to participate, provide honest information and to inform others of the Country Poverty Assessment.(CB)