Posted on
SAK donates schools supplies around SVG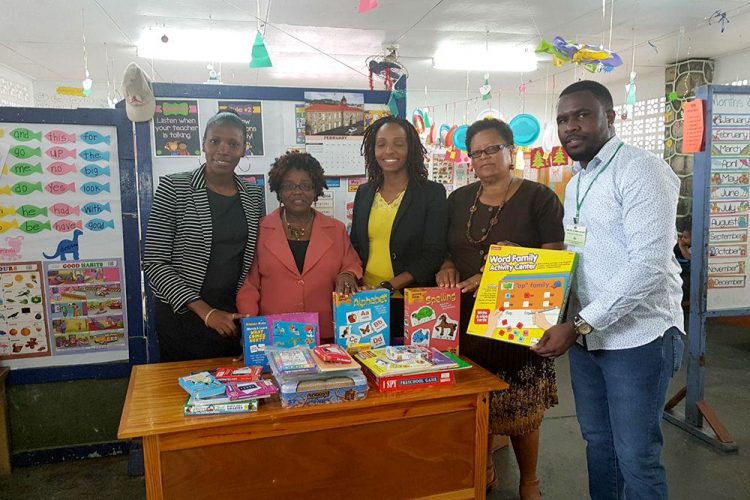 Small Acts of Kindness (SAK), a Toronto based non-profit organization, this week distributed a large quantity of school supplies to schools throughout the nation.
On Monday, the Kingstown Government School was awarded for placing first in SAK's act of kindness video competition.
Kwesi Bibby, director of SAK, handed over a laptop, a printer and school supplies for the Kindergarten classes, on the grounds of the school at Stoney Ground.
Principal of the school Chedica Jones said she was excited to learn that her school had won.
"We had put together a video and let the children act it out and submitted it…I'm excited. Grade 5 and 6 (acted in the video)," Jones said.
Later on Monday, the group distributed a keyboard and school supplies to the Lodge Village Government School.
On Tuesday, February 13, school and office supplies were handed over to the Bishop's College Kingstown.
Today, February 16, from 2 p.m., SAK will be hosting its first annual awards ceremony, to honour students and teachers.
Bibby explained that nine students who were nominated by their respective schools will be honoured for being respectful to their peers and teachers, while six teachers, some of whom are retired, will be honoured for exemplary contribution to nation building. Bibby explained that all the contributions are part of their activities for SAK week.
SAK began in 2015, with participation by people from various nationalities. In St Vincent and the Grenadines, the focus is to provide continuous support to schools throughout the year (CB).