Posted on
Mulberry Bush Day Care and Pre-School holds 'Hats off to Reading' competition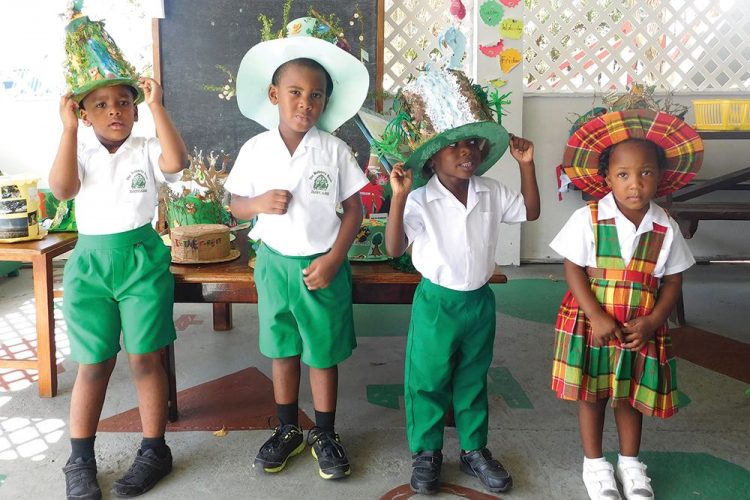 The Mulberry Bush Day-care and Pre-school held a successful 'Hats off to Reading' competition on Wednesday, as part of Literacy Week.
The theme for the sixth Hats off to Reading event at the school was 'In the Forest'.
Principal of the 14-year-old pre-school and day-care centre Dian Patterson
explained that 50 of the 67 members of the school population participated
in the competition in different age groups.
First place was copped by Laila Knight, in joint second place were Jamari George and Nova Jackson, with fourth place going to Ajani Cato.
Cecile 'Lil Bit' King, who judged the competition, said the quality of the
hats was so high a joint second place had to be awarded.
Patterson explained that given the school's diversity of educational and interactive activities, some students leave Mulberry already being able to read.
The school is located along the road leading to the bottom entrance of the Grenadine House.