Posted on
FLOW makes big impact on students at EHSM Career Day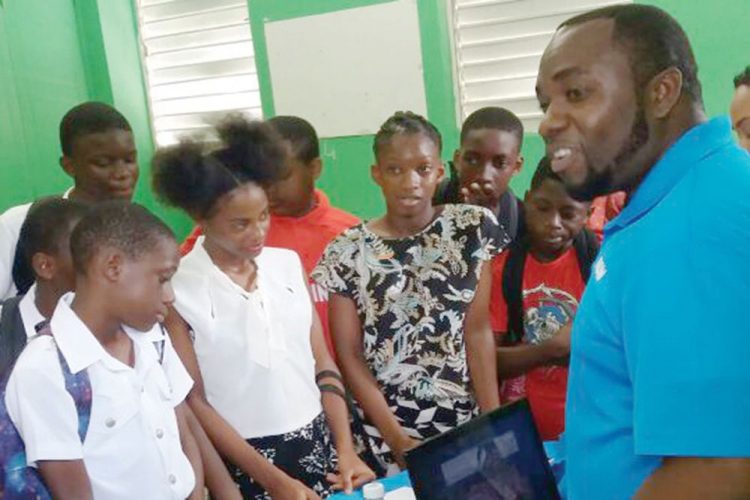 Telecommunications giant FLOW continues to spark the interest of scores of young scholars across the country, most recently the Emmanuel High School Mesopotamia (EHSM), which hosted its Career Day on February 8.
The Career Day saw the attendance of over 15 businesses, but according to FLOW representative, Claudius Haynes, over 30 students flocked the FLOW booth, eager to get insight into the company's structure. He added that the students enquired about areas of technology, finance and customer service.
Stating that the students also queried about the technicalities of installing Internet in the homes of customers, as well as the process of late fees and such, the students lauded FLOW for being technologically forward and extended their seal of approval about the FLOW Apps, such as the FLOW study and FLOW lend, which they all echoed is "the best thing".
Haynes concluded that the event was one of many successes, as it is a way in which FLOW can positively impact the nation's young minds.
Noting that he was able to highlight the many career opportunities available at FLOW, Haynes said the enthusiasm and interest expressed by the students was a clear indication that the future of FLOW, which is known for innovation and technology, is in good hands.
Haynes assured that FLOW will continue to support the school's Career Day event in the coming years.