Posted on
CBI programme could help SVG – Major Leacock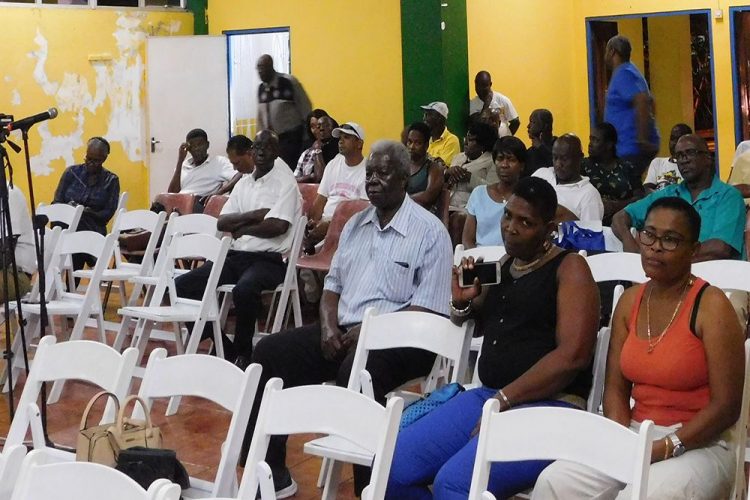 The New Democratic Party's (NDP) St Clair Leacock thinks that a Citizenship by Investment (CBI) programme can help to improve the economic situation in the country.
Making his contribution to 'The People's Budget' last Tuesday at the NDP headquarters, Leacock said this programme is lawfully and readily available to us and we have been ignoring it.
CBI (also known as economic citizenship) is the granting of citizenship status to an individual (and immediate family members), contingent upon a specified and quantifiable investment in the country.
Dominica, St Kitts Nevis, Grenada, St Lucia and Antigua and Barbuda offer CBI programmes which have generated millions of dollars in revenue for those governments.
However, many of these programmes have also received international criticism in relation to the ability of nations to undertake the necessary due diligence about the background of individuals to whom passports are to be issued.
Prime Minister Dr Ralph Gonsalves strongly opposes these programmes, likening the selling of passports to selling one's birthright.
But Leacock, who is the parliamentary representative for Central Kingstown and vice-president of the NDP, thinks that a CBI programme will bring new opportunities and much needed capital to the country.
He said that there are persons who fly the Vincentian flag under the pretext that they are Vincentians and people are fishing in our waters, taking advantage of certain licences while we have people who work as consuls general in places overseas that are not born and bred Vincentians.
"So, what are we talking about when we have this readily source of funds available," asked Leacock.
He noted also that the marijuana industry can help the situation in the country and we should look seriously not only at medicinal marijuana, but legalizing marijuana for recreational purposes and looking at exporting organic weed.
In relation to the 2018 budget presented by Minister of Finance Camillo Gonsalves, Leacock said that there is little indication of the new opportunities that the new finance minister spoke about in his address.
The Central Kingstown representative said that in his opinion, the budget does not bring real meaning to the people and is more of the same, "a balancing act, balancing the book as it were, without any due regard of whether they could give meaning to the things there; it is mirage, now you see it, now you don't."
He stated that he has read reports from the Director of Audit which complain, "there are no notes next to the financial statement and as such the statements do not provide adequate information for the proper interpretation of the accounts."
He said these statements show a consistency in the way the government has been conducting its business.
Going on, Leacock noted that there have been instances where reports show that in one year, the Ministry of Education spent $7 million less than what it said it should spend, the Ministry of Agriculture $3 million less than it should, the Ministry of Health and Environment $4 million less, the Ministry of Tourism $8 million less and this is what has been creating a lot of issues in the country.
"It's not the quantum of the less I want to emphasize, it is the fact that the government knows in advance that these figures stated in the financial statement, that they will make very little effort to expend those monies, so the budget sometimes get into balance by default by non-performance and invariably that non-performance is at the expense of you, the taxpayer that do not receive the kinds of goods and services that you should be receiving," said Leacock.
He stressed that when the new finance minister spoke about a surplus, it is far away from the truth.
"…If I send you to a supermarket with a five dollar bill to bring me back 10 dollars worth of goods you will look at me and ask what is wrong with me…and this happens repeatedly," stated Leacock.
He added that this year, public servants' salaries, wages and pensions, take up almost 60 per cent of the budget, while other payments, including loans, will equal 90 per cent of the budget spent, with 10 per cent left for other things.
Leacock said that these figures explain why the police do not respond as they should, and why the Roads, Buildings and General Services Authority (BRAGSA) and the Tourism Authority are underperforming and certain goods and services that persons are entitled to are not available.
"I hope and trust that a picture begins to unfold that our people must come to grips with," said Leacock, adding, "…and that is the relationship between the government and its people and that relationship is that the government, year after year, puts its hands in your pocket and you are left to fend for yourself."
"The People's Budget" is the NDP's alternative to the 2018 Budget presented in Parliament on February 5. The NDP did not return to Parliament after the Throne Speech to debate the Budget.(LC)