Posted on
Paul's Avenue resident donates to 'Baby to Baby' charity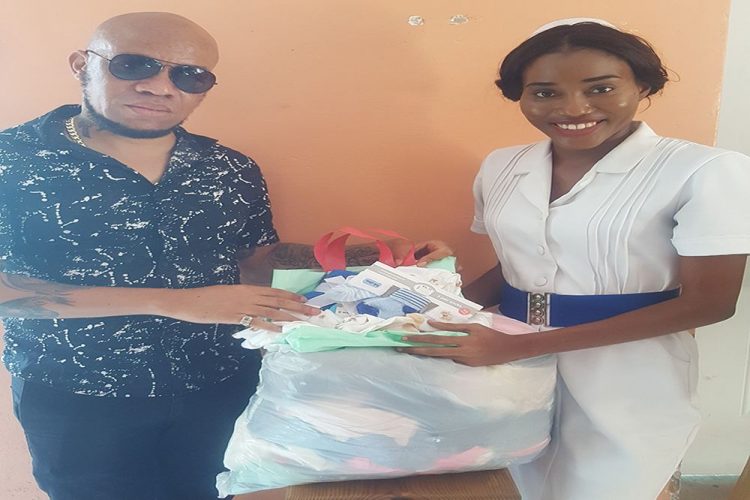 The Baby to Baby Charity, run by registered nurse Nashida White, recently received a boost from Paul's Avenue resident and farm operator Jawanza "Sanga" Fraser.
Fraser donated a quantity of baby supplies to Baby to Baby, after he heard about the charity from his daughter's mother, Latoya Neverson.
"I admire what White is doing. My daughter was born premature and while at the hospital I saw certain mothers having it real hard when their boyfriends ran off after the baby's birth; so I realize it's real hard on some single mothers," said Fraser.
He said he is encouraging other persons to donate to the charity.
White's charity, started on November 13, 2017, with the help of her mother Brenda White-Myers, is aimed at helping needy mothers with newborn babies, by sourcing baby clothing and other essentials.
"I started this charity because I have a soft heart and I feel sorry for mothers when they can't afford to help their children," said White.
She said as a nurse, she was once assigned to the Paediatric Ward and Neonatal Intensive Care Unit (NICU) at the Milton Cato Memorial Hospital (MCMH) and she has seen mothers' struggles, so she decided to help by starting the charity.
"I feel good to be able to help some mothers, because I know how you can feel as a mother when you cannot afford for your own baby. You feel like you don't have any worth. I think that if we are in a position to help, we should, without any judgement," said White.
She said persons may contact her via social media site Facebook (Nashida White or baby2baby) and new and used clothing and other baby items are welcomed.
Baby to Baby has helped over 30 mothers so far.
She praised Fraser for his donation.