Posted on
COP calls on public to assist with cold cases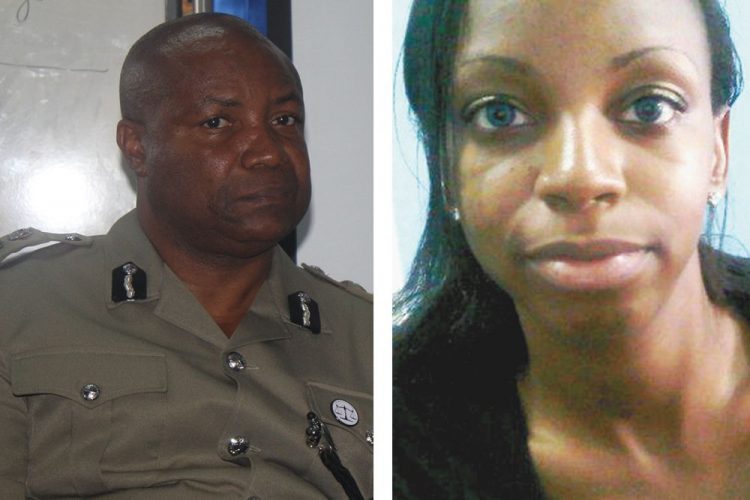 Commissioner of Police (COP) Colin John is asking the public to give information to the police in relation to any crime, no matter how long ago it was committed.
In a recent interview with SEARCHLIGHT, the COP said that cold cases are never closed, and the police is soliciting the assistance of the public to help with any information regarding any case.
One of the cold cases mentioned was the disappearance of Shanika Small.
Small, 20 years old, disappeared from her Dauphine apartment some time between Friday, October 21 and early Saturday, October 22, 2011.  
On Sunday, October 30, 2011, a partially decomposed body was found on the Minors Estate in the Welcome/Dauphine area and the police believe it is Small's, although a post mortem and other tests, including a DNA test, came back inconclusive.
Small's mother later told police that she believed the body found was that of her daughter, because of clothing on the body.   
Small's disappearance was, at the time, the most publicized missing persons incident in Vincentian history, as persons used the social media networks to discuss the disappearance and inform the public.
The idea that Small's disappearance came at the hands of someone who was close to her was widely circulated, but the police, although they questioned several persons, have never managed to charge anyone. 
The search for Small was spearheaded by her friend, Nyasha Holder, who told reporters that she became concerned after she learnt that Small had sent a BBM message to her (Nyasha's) brother Orande Holder (now deceased) at about 3 a.m. Saturday, October 24, 2011, saying 'Call 911'.
"This Shanika Small case or any other case that persons may think that they can assist the police with, they can give us the information," said the COP, who added that he is in the process of speaking to officers attached to the Criminal Records Office (CRO) so that he can peruse several cold case files.
"I want to look at some of these files, because coming from a prosecutor's standpoint, I want to see if I can find anything that officers may not have seen before and maybe we can follow that lead," said Commissioner John.
"The public has been very supportive to the police. We have received very valuable and vital information from the public and I am asking them to continue giving us information. The information is kept confidential and that again you can guarantee, and I would really emphasize that", said COP John, who added that he wants to get rid of the notion that SVG is not safe.(LC)