Posted on
Rodney Small makes donation to SVGMA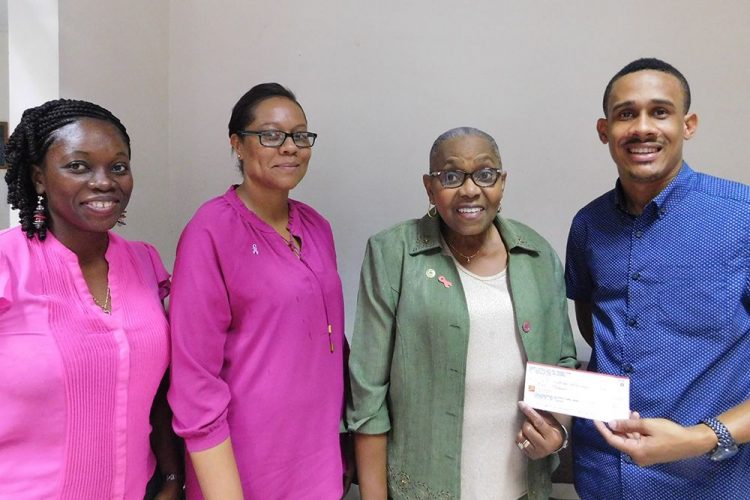 The St Vincent and the Grenadines Medical Association (SVGMA) has received a donation to assist with combating childhood cancer.
Last Thursday, Rodney Small, founder of RS Productions, handed over $5,000, part proceeds from the Steel Expressions International 2017 show.
President of the SVGMA Dr Rosalind Ambrose said the association was happy for the assistance, which will help start their campaign.
"We were pleased when we heard the announcement that Steel Expressions was interested in partnering with us in our promotion of cancer awareness and childhood cancer in particular…We always welcome partnerships, because more makes us stronger and allows us to do more things, assist more patients and continue to build public awareness," Dr Ambrose said.
She revealed that childhood cancers are on the increase in St Vincent and the Grenadines and said the SVGMA recently began a structured registry to track the number of children afflicted annually.
Small said it was a phenomenal feeling to use his talents to give back to the society, in particular to the SVGMA.
He encouraged other persons to assist in combating childhood cancer and disclosed that RS Productions would assist the association during this year's cancer awareness month in September.(CB)