Posted on
NDP being opportunistic, says PM Gonsalves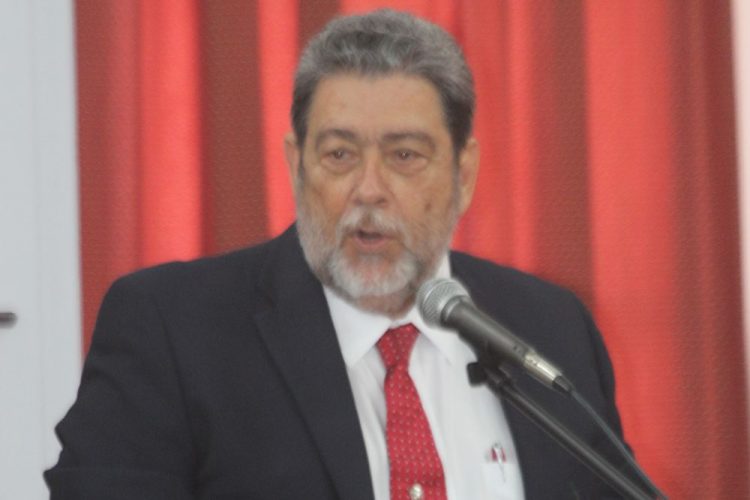 A motion of 'confidence' or 'no confidence' is a serious issue and should not be treated in an opportunistic manner.
Prime Minister Dr Ralph Gonsalves, speaking in Parliament last Wednesday, in the absence of the New Democratic Party, said the Government side did not move an amendment to the Opposition's 'No Confidence' motion because they did not want to debate the issues raised in the motion.
"The fact of the matter is, if the [contextual] circumstances were different…, this side would have acquiesced without any demur to the motion coming forward," said Gonsalves, after overriding the New Democratic Party's (NDP) motion of no confidence in the Government.
The NDP, on January 29, filed notice of a motion of no confidence in the Government, after which they walked out of Parliament. But, on Wednesday when the NDP returned to debate the motion, the Prime Minister filed an amendment to the motion, turning the motion into a motion of confidence in the Government.
Gonsalves said when one looks at the motion that was brought by the NDP, every one of the issues could have been discussed last week Monday during the debate on the Estimates and during the debate on the Appropriations Bill, this week.
"Their motion dealt with the question of the quality of life, health services and roads, the economy, matters concerning civil and political rights and the general governance of the country and the conduct of the various agencies of law enforcement. We have taken this position with this amendment because the Opposition was determined to be opportunistic and seek in a manner not in keeping with the high traditions which they proclaim they are upholding, but in a very base way to seek a political advantage," said Dr Gonsalves.
He said the NDP walked out of Parliament on Monday because they did not want to hear Minister of Finance Camillo Gonsalves speak and they also did not want to hear him on Wednesday, while he was winding up, but they came to Parliament to debate the motion.
The Prime Minister said the NDP's objective in bringing the motion of no confidence was to be able to tell their supporters that the Government had a motion of no confidence hanging over their heads.
Dr Gonsalves said as a result, the ULP found it necessary and desirable to craft an amendment which culminates in an expression of full confidence in his party.
The Government's motion stated, "whereas the government of St Vincent and the Grenadines has succeeded in providing markedly improved quality of life for the people as a whole, whereas the priorities of the government in its use of tax payers' money has produced vastly improved health services, education, housing, social safety net, cultural and sporting facilities and physical infrastructure, whereas the stabilization and growth of the economy has provided our people including the youth with a sense of hope and enhanced possibilities and opportunities for job creation, whereas our action as a hold has been enjoying an unprecedented high level of political and civil rights, democracy judicial independence economic and press freedom openness and transparency and whereas the state administration inclusive of the agencies of law enforcement has been a major bulwark in the fight against crime and violence and in the protection of the more vulnerable members of society including those who are poor and marginalised especially from the ranks of elderly persons with disabilities, women and young persons."
Gonsalves said that he was heartened by the consensus which was expressed by his members, in full confidence in the Government.(LC)