Posted on
Morgan Heritage to headline Roots and Rhythms Festival 2018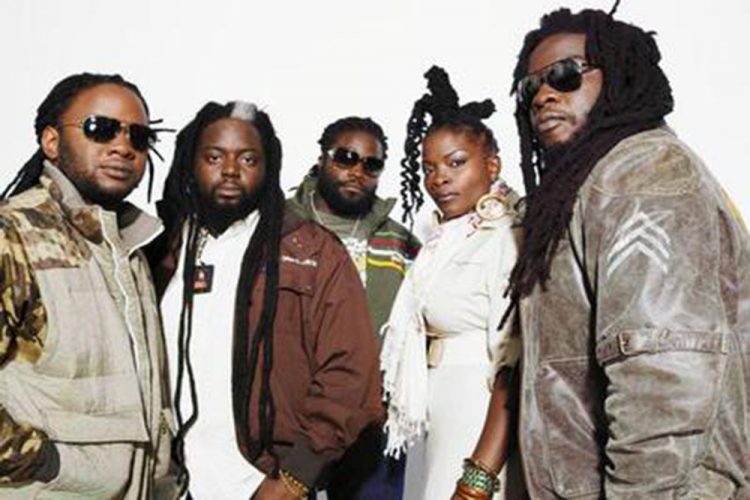 The second edition of the St Vincent Roots and Rhythms Festival has been launched with another dynamic cast and new exciting events!
The 2017 festival marked the return home of Kevin Lyttle and an all-star home grown cast of talent, featuring Luta, Cita, Dynamite and Rodney Small at the Cruise Terminal, with guests Romain Virgo and Eric Donaldson from Jamaica, Edwin Yearwood from Barbados and Sugar Aloes from Trinidad & Tobago.
"With an ever evolving programme, the 2018 festival promises to be even more fantastic, with a line-up of internationally renowned artistes, more events at various venues, providing a longer and more vibrant cultural experience in St Vincent and the Grenadines (SVG)," explained one of the festival's partnering producers, Orlando Newton.
The festival, scheduled from March 2 to 17, 2018, will be a mix of music and film, guaranteed to be enjoyed by locals and visitors alike and fulfilling the festival's mission to highlight the diverse beauty of SVG communities.
Festival enthusiasts can look forward to Caribbean films in the Leeward and Windward sides of the island, as well as Roots Fusion, a new Caribbean jazz event, featuring Barbados' acclaimed saxophonist Arturo Tappin and SVG's Rodney Small and Darron Andrews on steel pan and violin respectively, on March 10 at the picturesque Botanic Gardens.
Trinidad's Soca Princess Nailah Blackman, along with Barbados' Bashment Soca King Stiffy and the Red Bull Freestyle Champion DJ Puffy, with our very own Dynamite, will host the first ever Beach Ball, a beach party with cabanas, at the Rawacou Recreation Park.
The festival will climax on Saturday, March 17, at the Arnos Vale Sports Complex, with the Grammy Award winning royal family of reggae Morgan Heritage, fresh from their Avrakedabra European tour. The SVG Roots and Rhythms Festival will be the group's second stop on their Caribbean tour. Crowned International Rhythms, festival goers can look out for electrifying performances from soca stars Skinny Fabulous from St Vincent and the Grenadines and Trinidad's rising Star Voice.
Tickets are available from online box office www.ticketpalcaribbean.com and by reservation. Please follow the festival's Facebook page for more details. For further information about the festival, please contact the festival office at (784) 531-9997 or email the festival at svgrootsrhythmfest@gmail.com or follow us at https://www.facebook.com/svgrootsrhythmsfest