Posted on
Medical marijuana industry will not help small farmers – Bruce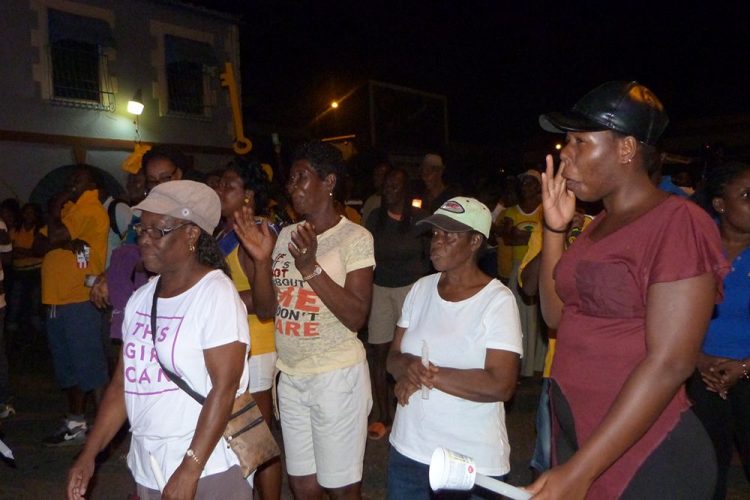 Heavy criticism has been directed at the Government for its desire to enter the medical marijuana industry by members of the Opposition, who say the venture will not help small farmers.
Prospective candidate for South Central Windward, attorney Israel Bruce, speaking at a New Democratic Party (NDP) rally on Wednesday, rejected the view that there will be glory for the South Central Windward constituency in the marijuana industry.
He said the eyes of present representative and Minister of Agriculture Saboto Caesar are fixed on the Rastafarians in Greiggs.
"So, he's trying now to use the marijuana story to see if it could hoodwink the little boys and the fellas in Greiggs.
"He trying to create the impression that…the marijuana users in Greiggs and the other areas… that they will strive and they will do so great under Saboto Caesar leadership; but I have news for them… because That. Is. Not. True," the lawyer emphasized.
The problems that he foresaw with the industry were two in number: firstly that the marijuana industry requires the plant to be grown under certain phytosanitary conditions; secondly that only a certain grade of cannabis will be approved for the programme.
"So hear what, he trying to fool the Rastas up in Greiggs in particular," he told the excited crowd, one Rastafarian supporter chiming in "Not me."
Bruce pledged that he would, however, support the recreational use of the drug. He said to all those in "Greiggs and Lauders and Lowmans and Troumaca and Diamonds and New Grounds," that he would support a programme wherein if you're caught with 10 grams of marijuana, "no police must lock you up."
"Smoke your one spliff in peace!", he exclaimed. "If you have 10 grams, if you only have 10 grams, I say like Jamesy P, 'just puff, puff 'n ah pass.'
He stated that this would not equate to an abuse of the drug, but the point he was making was, "Saboto must not trick you into thinking that marijuana will bring glory to the constituency of South Central Windward."
Although making no promises, Leader of the Opposition Godwin Friday commented that if the drug was legalized, it should help the small farmers.
"Whether you're farming bananas and plantain or you're farming marijuana, when that is legalized, that has to be for the benefit of the people of SVG first and foremost. Not for multinational corporations. Our small farmers will have to benefit from that as well," he stated.(KR)