Posted on
Lowmans Leeward bus shed gets facelift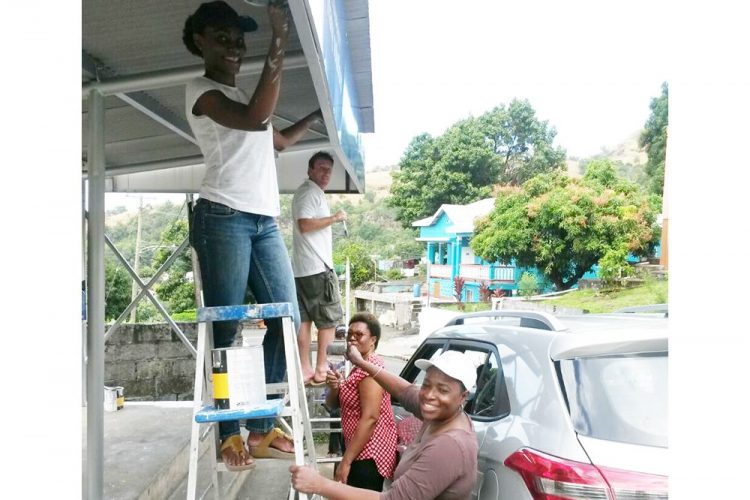 Early Saturday morning, January 27, members of the Rotary Club of St Vincent South cleaned and painted the old bus shed at Lowmans Leeward. 
The bus shed had become an eyesore in the community, with paint peeling from the structure to expose a wide variety of underlying colours. 
The Rotary SOUTH team attacked the cleaning and painting of the bus shed with much vigour and verve, converting the structure to a lustrous silver, much to the delight and encouragement from residents in the community.
The brand sponsor for this bus shed is the OSV Group Inc of St Vincent.
Rotary South, as part of its ongoing mandate to be of service to communities throughout St Vincent and the Grenadines, manages eight bus sheds in southern St Vincent for use by bus passengers. Not only do these bus sheds provide shelter from the elements for the travelling public, but they also provide a venue for local businesses to advertise their products and services in the various communities.