Posted on
Gov't to re-open road across ET Joshua tarmac to ease traffic congestion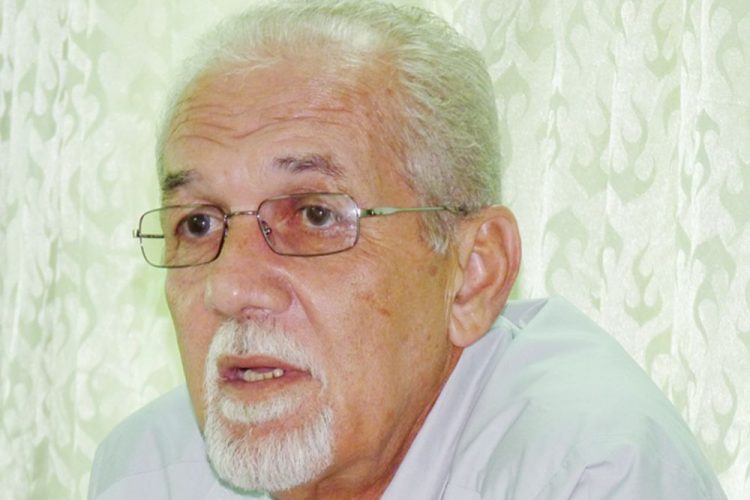 In an effort to ease traffic congestion in the Arnos Vale area, the Ministry of Transport and Works will soon allow one-way traffic across the tarmac of the decommissioned ET Joshua airport.
To make this possible, the Ministry will open the bridge adjacent to the Arnos Vale Methodist Church to traffic which will exit in the vicinity of the Greaves Supermarket.
Speaking in Parliament on Wednesday, during the debate on the 2018 Estimates, Minister of Transport and Works Julian Francis said it is the intention of his ministry, within a reasonable time, to restore traffic onto the bridge.
He noted that the plans for reopening this bridge are not costed in the Estimates, but in his opinion, it is not going to be a significant cost.
"We have done an assessment on the bridge and it is structurally sound for single lane traffic and no large 18 wheelers. That bridge is single lane, so when we do it, we will try to get it done as quickly as possible," said Francis, who explained that the bridge will be open to traffic going into Kingstown on mornings and traffic coming out of Kingstown on evenings.
However, Francis said that while two-way traffic will not be accommodated, consideration will have to be given to what will happen to traffic when vehicles attempt to cross lanes in the vicinity of the CK Greaves Supermarket.
 "…So, we are wondering if this back-up will be greater than it is now on afternoons with the roundabout, Massy and Greaves, so it is something that we have to seriously look at. I am not saying it is going to be done next week, but we will get it done as soon as possible," said the Transport Minister.
Addressing other issues, Francis said that he is looking at two major projects for 2018 and funds have already been sourced under local loans, grants and external loans.
These projects relate to national disaster management and fixing issues that resulted from the passage of Hurricane Tomas in 2010 and the 2011 and 2013 floods.
Issues in Sandy Bay (coastal study), O'Brien's Valley, Campden Park, Mesopotamia and Caratal, among many other places, will be addressed in the form of river cleaning, bridge construction, road paving and reinforcement of river banks.
Francis said he is aware that several of the nation's roads are in a bad state and he is encouraging persons to take their time when using these roads.
"Relief will be coming to the people," said Francis.(LC)