Posted on
Digicel customers to win big this Valentine's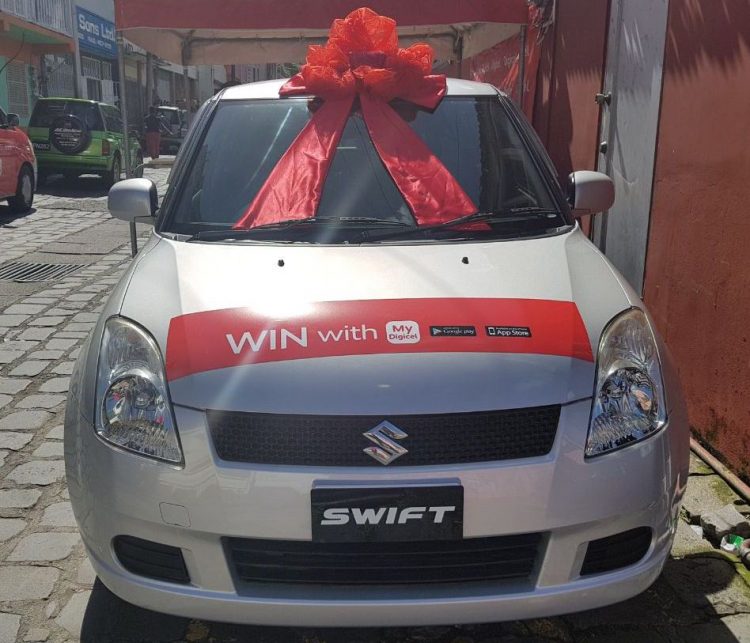 Digicel customers will this Valentine's win mobile services, Stay at the Young Island Resort, spa treatments, roses, sweet treats and even a car.
Telecommunications and entertainment provider Digicel is spreading the love this Valentine's, allowing a number of its customers to celebrate the month of February, specifically Valentine's Day in fine style.
On Tuesday, January 30, Digicel launched its Valentine's promotion, geared at rewarding all existing and new customers. The campaign, dubbed "The Month of Love with Bae," will see all prepaid customers who activate a seven or 30-Day Quick Pick bundle receiving the added bonus of free Facebook, free international calling minutes and free data, all which must be claimed in the My Digicel app.
A number of longstanding postpaid customers will also benefit from free spa treatments, along with many other free treats, while anyone who joins the Digicel postpaid family before February 16 will receive a total of three months free subscription, along with gift vouchers for free services for family and friends.
According to Digicel's marketing executive Jamisha Wright, the Valentine's campaign was designed to demonstrate Digicel's love to its entire customer base in very tangible and profound ways. Wright added that on selected days throughout the promotional period, persons entering the doors of any Digicel store across the country will be able to indulge in sweets treats and will be presented with free gifts.
Wright further explained that the Valentine's promotion will culminate with one lucky Digicel customer driving away in a Suzuki Swift, free of cost to them and paid up insurance for six full months.
According to the marketing executive, a car will be gifted to a Digicel customer who has been actively using the My Digicel app, or would have texted CAR to the short code 1131.