Posted on
Yugge was diagnosed by qualified psychiatrist – PM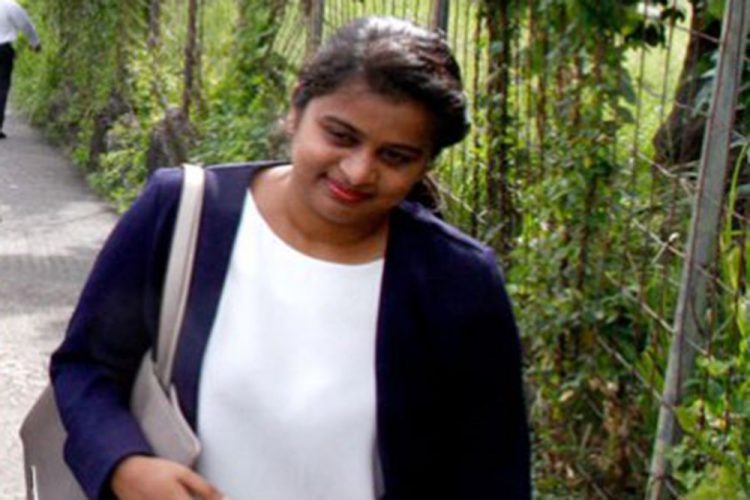 It has been confirmed that the medical doctor who evaluated Yugge Farrell has a Doctorate in Psychiatry; this following doubts expressed in court as to her qualifications.
When Yugge Farrell came to the court after two weeks of evaluation at the Mental Health and Rehabilitation Centre (MHC) on January 22, a medical report was presented, which stated that the young model was "not fit to plead" to the charge of causing a breach of the peace by using abusive language to Karen Duncan, wife of Minister of Finance Camillo Gonsalves, to wit "you dirty bit*h" on January 4.
The report was the result of a court ordered evaluation by magistrate Bertie Pompey, when Farrell came before him as a defendant at the Kingstown Magistrate's Court on January 5.
Defence lawyer Grant Connell, in his bid to have an evaluation of Farrell conducted by a psychiatrist of his choice, and the former medical report thrown out, made the point on January 22 that, by his observations, the doctor who signed the report was not a psychiatrist.
"The report, before the court, is signed by one Dr Sonasree Jammulapati MD,.. I respectfully submit, Dr Sonasree, Dr Sona, as she is known … She is not a psychiatrist," the lawyer stated, noting that it was signed with her name and title of 'District Medical Officer' next to it.
Prime Minister Dr Ralph Gonsalves, speaking on WE FM last Friday, affirmed that Dr Jammulapati is a 'qualified psychiatrist', and read from her curriculum vitae (CV), a copy of which SEARCHLIGHT has obtained.
Jammulapati's CV states that she is a qualified psychiatrist "registered with Andhra Pradesh Medical Council (AMC), India," as of the year 2015, with special interest in 'adult, geriatric and de-addiction Psychiatry'.
She has a Doctorate in Psychiatry from the Narayana Medical College and teaching hospital, NTR University of health sciences (NTRUHS), in India, which she achieved between the years 2012 and 2015.
She has also completed her years of psychiatry residency, between 2012 and 2016, at different institutions including the NTRUHS, the National Institute of Mental Health and Neuro Sciences, (NIMHANS) and the district hospital in Vizianagaram, India.
Jammulapati is a full-time employee of the Ministry of Health, Wellness and the Environment, assigned to the Mental Health Centre.