Posted on
High expectations for this year's PSPAF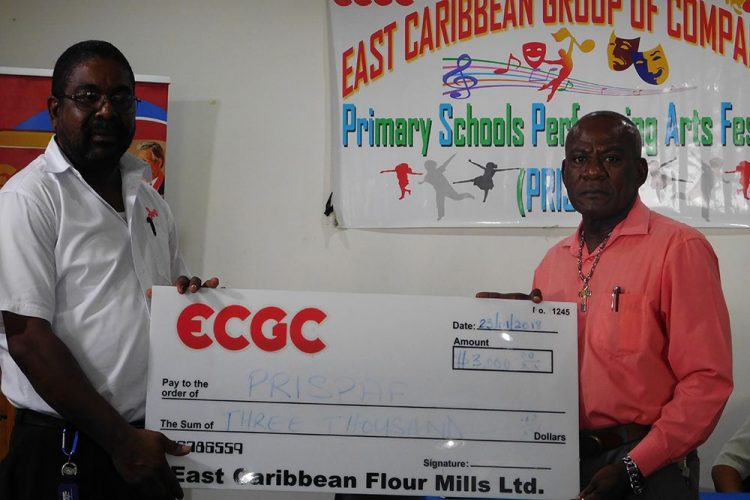 The 12th Primary Schools Performing Arts Festival (PRISPAF) was launched last Tuesday and is expected to produce the usual high level of performances.
At the National Public Library's conference room, Martin Quashie, coordinator for PRISPAF, said it was important for children to have a balance of academics, sports and the performing arts.
"We have to make sure we have a balance in the performing arts and also have a balance in the sports and the education. Because we can't just have bare education…," Quashie said.
He said children are the nation's future stars and by putting them through PRISPAF, they get to mould their talents early.
Quashie elaborated that there is a succession from the Primary Schools Performing Arts Festival, to the Secondary Schools Drama Festival and the BOSVG Theatre Arts Festival, which helps to grow talent.
He cited Tamara Woodley, a former PRISPAF participant, as a very multi-talented young lady today.
The preliminary judging runs from February 6 to March 7, after which a two-day final will be held at the Methodist Church Hall in Kingstown, from March 20 to 21, from 9 a.m. to 4 p.m. daily.
The PRISPAF coordinator explained that at the finals, the audience is usually amazed at the high level of talent within the country.
"When you see these little children performing like Michael Jackson and they are doing acrobatics and they're playing pan and they dancing and what not, you have to be moved," said Quashie.
Minister of Tourism, Sports and Culture Cecil Mckie said 56 of the 62 primary schools in the country participated at last year's event. He suggested that the remaining six schools can take part by submitting a video, since getting to these schools has been a challenge for the judges.
He hopes that former PRISPAF participants will be guided to adopt a professional approach in their performance, by newly appointed Creative Culture coordinator, Rodney Small.
Dexter Bacchus, from the Ministry of Education, endorsed the event.
Lorne Holder, representative of ECGC, the four-time sponsor for the event, said ECGC intends to continue to help showcase the talents of the nation's children. He handed over a cheque of EC$3,000 to Quashie.(CB)