Posted on
Styrofoam ban comes into effect Feb 1 – some stakeholders not ready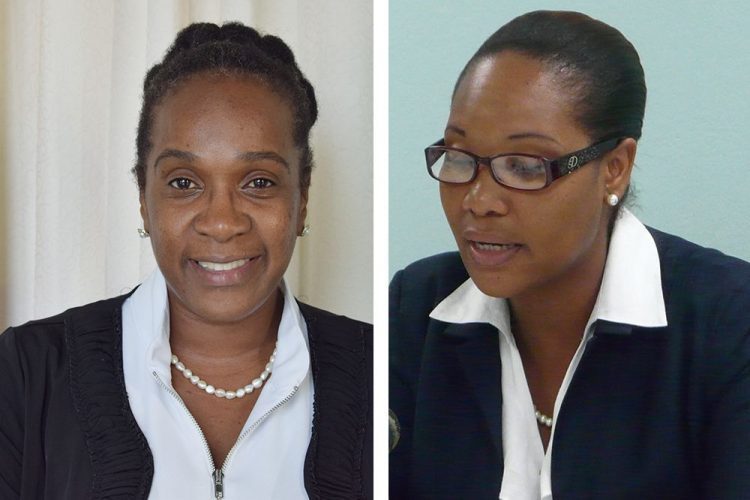 On the Eve of the enforcement of a complete ban on the use of styrofoam containers for sale and storage of food and drink, some concerned parties are not ready for the deadline.
February 1 marks the date that a total ban will fall on the use of food and drink containers made of polystyrene or styrofoam, and the Ministry of Trade at a meeting held on Tuesday, gathered all those parties affected by the ban, including food suppliers, distributors and importers, in order for them to voice their issues.
The ban was imposed under the Environmental Health Expanded Polystyrene Ban Regulation of 2017, after it was highlighted that there are serious health risks associated with the product.
Immediately as the session started, the representative of a popular food outlet in Kingstown informed Ministry representatives, Permanent Secretary Sandy Peters-Phillips and Okolo John-Patrick, director of Trade, that he had 85 cases, each containing 200 styrofoam containers, still in his possession.
"That phase-out period was sufficient time in your opinion? Because I know there are quite a bit of people who still have boxes," he asked.
The businessman was referring to the fact that although the ban on importation was in effect since May 1, 2017, a six-month grace period was given for businesses to use the styrofoam products they had in stock. Later in the meeting, the proprietor stressed, "I really need something solid to work on, so at least I can know what to do.
"We can only assume that six months might be enough, but here we are sitting in the same room, now discussing that I have stock, somebody else have stock; how are we supposed to deal with that?" he asked, adding that he needs a letter to protect him when law enforcement comes knocking.
"This is why we needed to hear from you, so that we can hear some of the issues that you've been having, so that we can take it back [to Cabinet]… But it's not a guarantee; you have to bear in mind it is something legal that is going to come into play, come the 31st of January. It is not at the stage anymore where we are doing consultations to see whether we want to put this in place," said Peters-Phillips.
A manufacturer of ice cream stated that despite their efforts, they have not been able to find suitable containers to replace the styrofoam, which is insulated and keeps the ice cream from melting.
"The alternative does not keep the ice cream, because it melts much faster. We've started using plastic, but it's really not working out and the paper costs about 15, 20 times more," she explained. She stated that many countries were still using the styrofoam as it relates to ice cream, including Canada.
John-Patrick noted this and suggested that the Bureau of Standards may facilitate any challenges or problems that stakeholders may be having with the alternative.
Finally, another proprietor asked about the shipping of food products, such as grapes, which are stored in plastic bags, but also inside styrofoam packaging to keep them from perishing. This was noted as a point for clarification.
How to dispose the excess containers, for those who wish to do so before the date, was also asked, and answered by general manager of the Solid Waste Management Unit Winsbert Quow. Quow stated that the only option was to take the styrofoam containers to the landfill, so that they may be buried, as burning them is toxic.
Regardless of readiness, the ban, cemented in law, will take effect next Thursday, and those who violate it will be liable to a fine of $5,000, 12 months in prison or both.(KR)