Posted on
Pompey now presiding over District Two courts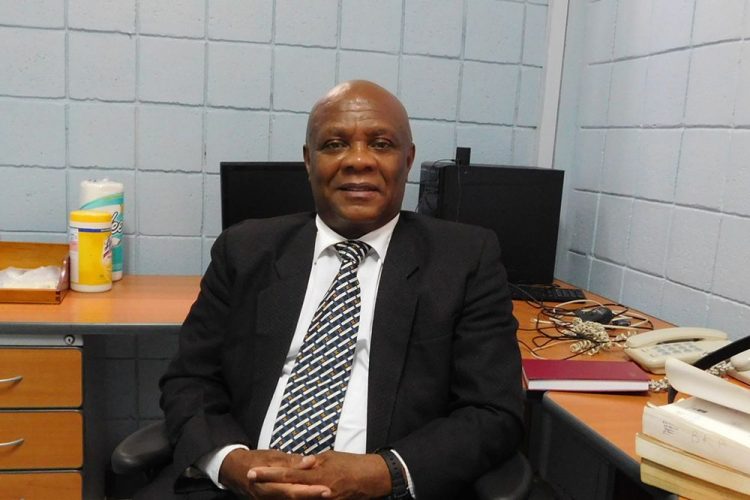 Magistrate Bertie Pompey, who formerly sat at the Kingstown Magistrate's Court, will now preside over the Georgetown, Colonarie, Biabou and Mesopotamia Magistrate's Courts, which make up District Two.
On Tuesday, January 23, Pompey was welcomed to the District by Assistant Superintendent of Police (ASP) Bailey, who said Pompey was in his "own territory," being someone from the area.
"I know that you are fully aware of the ways and pattern of your people and I wish you a very successful stay," Bailey told Pompey.
"I know you are one to set very high standards and I expect the police and prosecution to raise their game to meet the standard you set. I know that you would not compromise your principles or your standards. Welcome to the district Sir and all the best. Looking forward to working with you from this side," the ASP said.
Prosecutor Delroy Tittle took the court down memory lane to the days when Pompey, a former commissioner of police, served in the Royal St Vincent and the Grenadines Police Force.
"You were at the rank of Inspector and also a prosecutor at the Kingstown Magistrate's Court, I was one of your court… orderlies," Tittle reminisced.
"Here we are today in different roles; that shows that we both stepped up somewhere along the road," he continued.
"As ASP said, I have to step up my game, but I think my game is right up," Tittle said, which evoked light laughter from the courtroom. "I look forward to working with you Your Honour," he finished.
Lawyers Wyllie and Roderick Jones, who were also present in court, greeted the magistrate warmly.
"I know you are certainly going to enjoy your stay in this area. One thing I ask is that you share your spoils with me, when you get your greens and provision and whatever," Jones joked, much to the delight of those present in court, who responded with chuckles of laughter.
Pompey, in response, said as a man from the district, he has a fair understanding of the culture of the people, which will go a long way.
Pompey was transferred as magistrate to serve the second district after magistrate Rickie Burnett was promoted to senior magistrate, sitting at the Kingstown Magistrate's Court, effective December 29, 2017.
The post of senior magistrate had been vacant since January 2013. The last holder of the post was Donald Browne.