Posted on
More health workers receive FETP training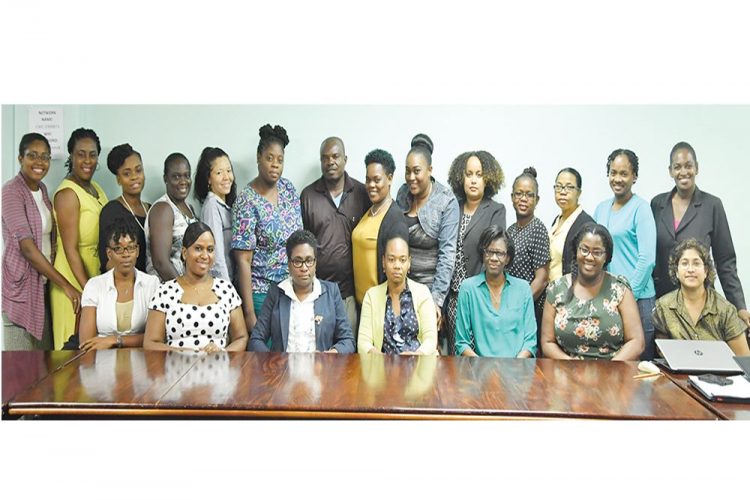 More frontline health workers are being trained in the area of field epidemiology, to meet the growing need for disease surveillance and case investigation in the health sector in St Vincent and the Grenadines.
A release from the Ministry of Health, Wellness and the Environment said they, in collaboration with CARPHA, are implementing a training programme which focuses on effective disease detection, investigation, control and prevention, which require a public health workforce well trained in the principles and practices of field epidemiology.
The Field Epidemiology Training Programme (FETP) is a three-month in-service programme that focuses on the detection of and response to diseases or events of public health importance or international concern.
The goal of the frontline programme is to increase the knowledge and skills of health workers to build epidemiologic capacity, including strengthening public health surveillance and promoting use of data for decision making at the local level. 
The release said the programme aims to benefit the Ministry of Health by providing graduates who can appreciate the importance of data to public health workers for monitoring the health of the community and for providing information for decision making.
Participants will also be trained in conducting high quality basic surveillance data collection and analysis, interpretation and communication; there will be improvement in the quality and use of surveillance data for disease and outbreak detection; and improvement in the sharing and dissemination of health information; improvement in response, including case investigation and outbreak investigations to public health events.
The training targets public health workers on the frontline of surveillance data collection, monitoring, analysis and response; it is intended for persons or teams who are responsible for collecting and compiling disease information from sites in a defined geographical area and or reporting disease information to higher levels of the public health system.