Posted on
Kev among lucky entries in Digicel Music Academy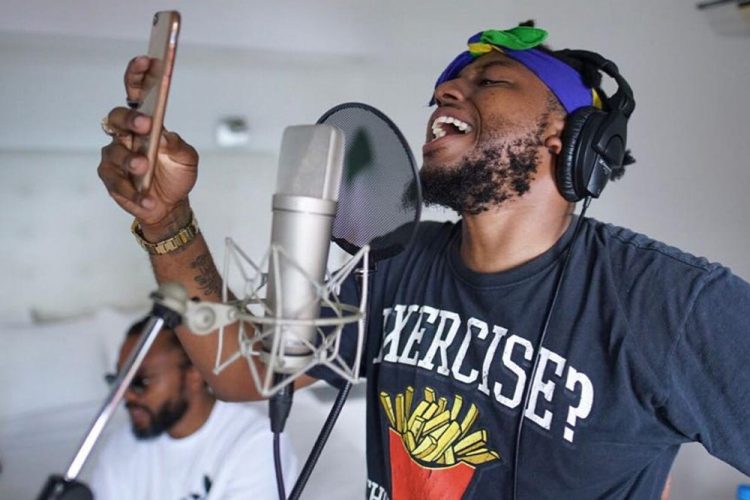 Telecommunications and entertainment provider Digicel has hailed its inaugural Music Academy, recently held at Geejam in Jamaica, a major success.
Songwriter Kevon "Kev" Alleyne was among 10 lucky persons from across the Caribbean selected to participate in the intense four-day coaching sessions; and during an interview on Tuesday, January 23, described the experience as an eye-opener. Kev explained that he was most touched by how humble and talented everyone was at the academy and described the opportunity as his biggest career move to date, having been given the opportunity to work alongside international soca star Machel Montano and also work in the same space as a number of major super stars, such as Snoop Dog.
Kev added that while he is eagerly anticipating what comes next following his mentorship exercise with Machel Montano, his overall goal as a songwriter is to touch as many lives as possible through his songs and entertainment. Kev further challenged his fans to never give up on their dreams and to be consistent, willing to learn and assist regardless of how challenging things may seem at times.
Moreover, Kev said one of the biggest wins for him out of the Music Academy was the fact that he was given the opportunity to be a member of the Monk Band and work full-time as back-up singer for Machel Montano.
The Digicel Music Academy saw the participation of a total of 10 producers, songwriters and performers from across the Caribbean, including Trinidad and Tobago, Barbados, St Lucia, Jamaica, among other countries.
Digicel's marketing executive Jamisha Wright said the academy was geared at highlighting talent around the region and give persons a once in a lifetime opportunity to work alongside Machel Montano and some of the biggest names in the music industry. Wright further expressed how pleased the Digicel SVG team was by the support shown and given to Kev during the Music Academy and urge persons to lookout for some exciting news from Kev and Digicel in the coming weeks.