Posted on
Minister's refusal to speak casts dark shadow over Budget proceedings – Opposition Leader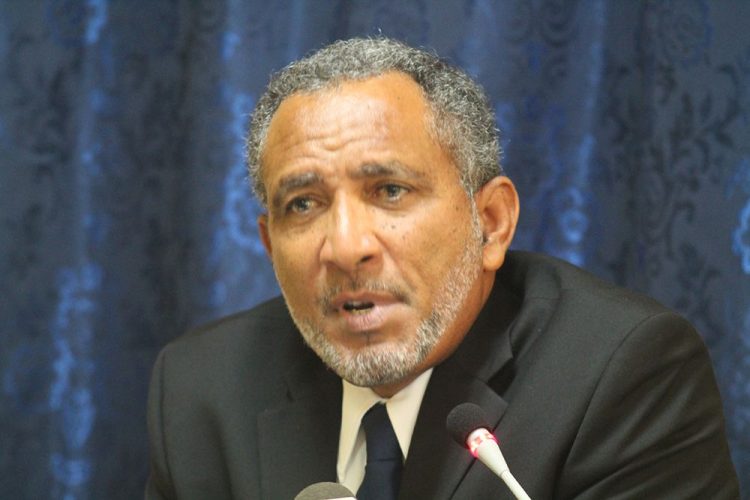 Leader of the Opposition New Democratic Party (NDP) Dr Godwin Friday is of the view that Minister of Finance Camillo Gonsalves should respond publicly in relation to an alleged sex scandal.
Several emails, recently made public and alleged to have been written by model Yugge Farrell, 23 and sent to the Finance Minister, allege the sexual involvement of the Minister with several persons active on the social scene here, including Farrell.
"As a member of parliament and a minister of government, he has a clear responsibility to explain to the Vincentian people what, if anything, he knows about the claims made about him by Miss Farrell," Friday said, while speaking at a press conference at Democrat House on Wednesday, January 17.
The NDP leader said that on Monday, January 15, the party released a statement on the issue and called on him to resign his post, as the matter is "scandalous".
"It has been almost two weeks since this scandal broke, yet Camillo Gonsalves has not seen it fit to make a public statement about it to try to clear the air," said Friday.
Prime Minister Dr Ralph Gonsalves said this week that he has advised Camillo, his son, not to as comment on the issue yet. The Prime Minister said that Camillo has received the same advice from Deputy Prime Minister Sir Louis Straker.
Friday thinks that this advice is unacceptable, as the Prime Minister himself and Camillo's brother, Storm Gonsalves, have commented publicly on the issue.
The Opposition Leader said that in his mind, the Vincentian people deserve better from someone who holds the offices Camillo does.
"Camillo must speak for himself. Why is he not speaking? What does he have to hide? Silence in this instance is not golden; rather it fosters an aura of guilt; so, it is in his interest and the public interest
that Camillo speak for himself. The principles of decency and good governance in a modern democracy demands that any government minister embroiled in such a messy scandal must clarify the situation to the satisfaction of the people, or he must resign his position. There is precedent for this all over the world, even in our region", stressed Friday.
He added that "such a scandal" reflects negatively on the office of the Minister and brings the office into disrepute.
"The situation is more troubling and more urgent in light of the fact that Minister of Finance Camillo Gonsalves is poised to deliver his first budget address to the nation, beginning in a couple of weeks. This scandal, especially the Minister's refusal to speak up publicly to clear his name, casts a dark shadow over the upcoming Budget proceedings."
The Opposition Leader said that it is not right that the nation should be so distracted by "the sordid scandal" when there is so much at stake.
Also commenting, the NDP's West St George candidate Kay Bacchus-Baptiste said that this issue relates to the moral and ethical standards of our leaders.
"This is not a matter between Camillo Gonsalves and his wife and possibly Yugge at all. This is a matter where we must hold our leaders to the highest ethical standards and if Camillo Gonsalves cannot come and explain how these perverse sexual allegations relate to him or not, I also call upon him to resign," said Bachhus-Baptiste.
Daniel Cummings, the NDP's Parliamentary Representative for West Kingstown, also weighed in on the issue, stating that Camillo should remove himself from office immediately.(LC)