Posted on
The Bahamas shares Vincentian history with National Public Library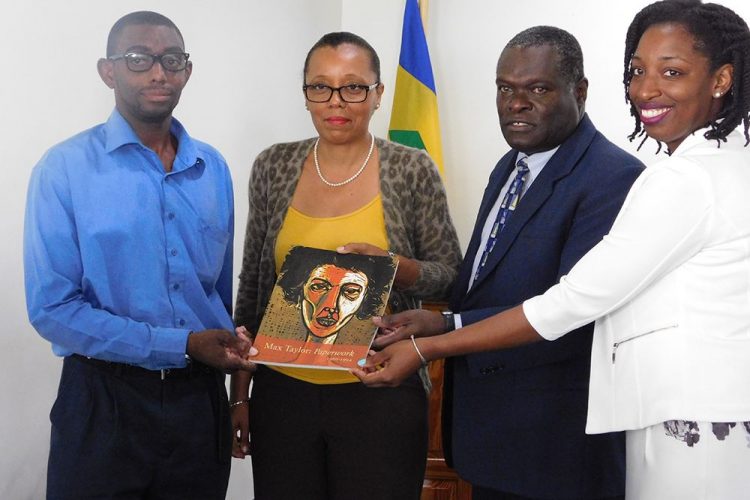 A large number of records and books from The Bahamas were donated to the National Public Library on Monday, in an effort to share Caribbean history and to allow Vincentians to track their heritage.
The donated items include records with the names of enslaved persons who left St Vincent to reside in The Bahamas, as well as four books containing Caribbean art, journals, and books on different aspects of slavery.
Michelle King-Campbell, director of the National Public Library, explained that a collaboration between the Department of Archives in the Ministry of Education, Science and Technology of The Bahamas and the national director of The Bahamas Library Services made the donation possible.
"It gives me great pleasure to know that we have created ties and we have begun partnering with the Government of Bahamas, the National Archives and the National Library of The Bahamas. And so it will assist us with our development as well and we are really happy to forge such a bond with The Bahamas," said Campbell.
Credit was given to Kendall Butler, former Minister of the Environment and Housing in The Bahamas, who was the driving force behind the negotiations which resulted in the items being handed over.
During brief remarks at Monday's ceremony, Butler made a surprise announcement from the University of The Bahamas.
"Dr Benjamin Walker has indicated that she will be in contact with you and she will enable digital links – IT links, whereby the National Library of St Vincent will be able to access certain information in the University of The Bahamas, including the university library," Butler said.
Campbell expressed her gratitude for the donations and asked that other countries and individuals, who may have information on Vincentian history, make donations to the National Archives of St Vincent and the Grenadines.
The National Archives has been in existence for 27 years and includes colonial records dating to the 1700s, artefacts and newspapers.(CB)