Posted on
Government is unable to manage money – NDP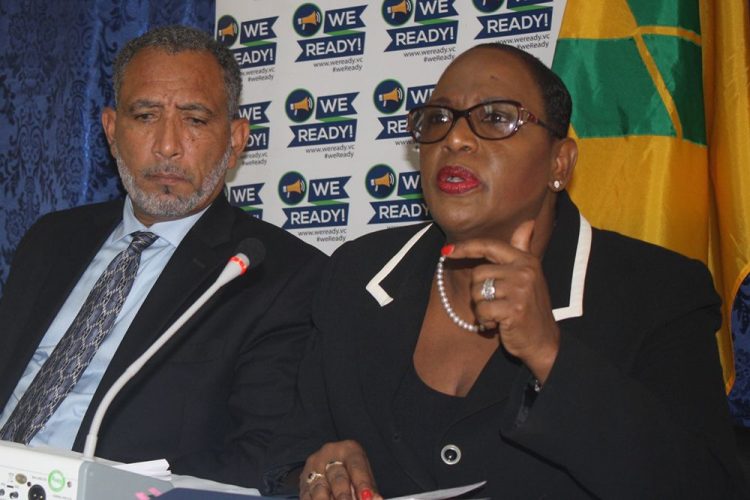 The opposition New Democratic Party (NDP) is of the view that even if the Government collects the millions of dollars in taxes owed to them, they would not know what to do with it.
Prime Minister Dr Ralph Gonsalves recently revealed that the Government is owed EC$301.8 million in taxes and every effort would be made to collect what is owed.
Speaking on the issue on Wednesday, Leader of the Opposition Dr Godwin Friday said while the collection of the taxes will improve the Government's fiscal position, that will not necessarily generate growth.
"What you really need is that you need the economy to grow, you need to attract investment, domestic and foreign capital to grow the economy," Friday, a lawyer, told reporters at Democrat House during a press conference.
He said while investment is needed, that is not happening in SVG and investment also generates taxes. Friday said that while other countries like St Lucia are boasting of significant investments in tourism, this country's tourism projects have failed, specifically mentioning the Buccament Bay Resort.
He also spoke about the promised hotel and villas project at Mt Wynne/Peter's Hope, noting that he has checked with the Ministry of Planning and no plans have been submitted for the project, although promises have been made and ground broken.
He said the International Monetary Fund (IMF) offers advice on how to improve the efficiency of government in collecting taxes and that is something that the NDP encourages, recommends and supports.
"But, the Government gets that money; what it is going to do with the money? That's the thing and that is why we have had no confidence with this Government," said Friday, who added that the Government has not used money available to them in a way that has generated long-term economic sustainability in the country.
Going on, Friday said that people love the Argyle International Airport (AIA) and while it has potential, when the airport was opened, planes were chartered and that cost taxpayers over EC$780,000.
"That is a waste of public resources," stressed Friday, stating that there are also various sweetheart contracts that the Government has given to persons since 2001.
He said that some of these contracts are costing millions annually, "and that is a waste of public resources and nothing is changing."
Friday said while the Government always tries to win favour with voters, they should do that by doing real projects that generate economic activity.
The NDP leader said that his party will create a ministry of the private sector, something suggested by the IMF, and that ministry will be responsible for streamlining the private sector's investment machinery, so that potential investors can be dealt with in a timely fashion.
Friday revealed that he is aware of persons who want to invest in the country, but complain that they get no response when enquiries are made and they are treated as if they are creating a bother.
Commenting, the NDP's candidate for West St George Kay Bacchus-Baptiste said she is not satisfied that Minister of Finance Camillo Gonsalves knows how to manage the taxes if they are collected.
She said in her opinion, a lot of wastage exists in the country, as the Government has four foreign and "three or four" local lawyers being paid out of the public purse to deal with the NDP's election petition cases.
"There is always a misuse or misspending," said Bacchus-Baptiste.(LC)