Posted on
Man found on La Soufrière trail died of gunshot wounds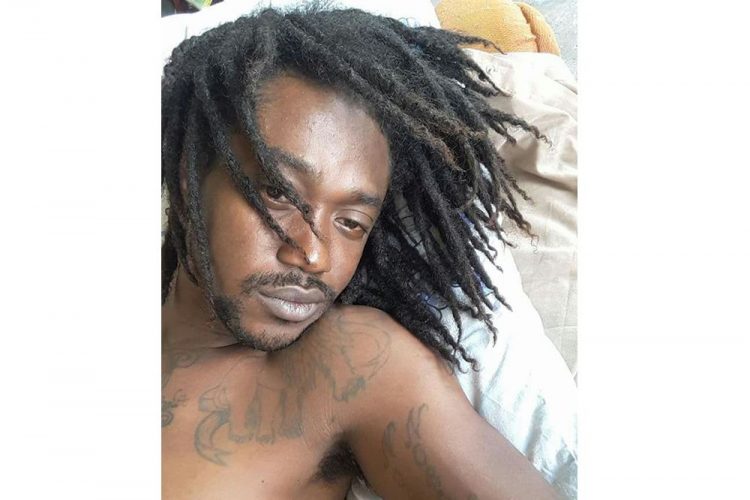 The autopsy of Orange Hill resident Akeem Iran James, whose decomposing body was found along La Soufrière trail, has confirmed that he died from two bullets wounds to the head.
James' father, Anthony Phillips, had discovered the body on January 3, when he went to look for his 30-year-old son, who was last seen by family on Wednesday, 20 December 2017.
Phillips, in an interview with SEARCHLIGHT last week, explained that he became worried when his son did not return home, as the young man usually spends no more than four days away from home at one time. He said having gone to the mountains with his son once before, he remembered the footpath James took to get to his shed.
"Me go and search and find back the road and go up. And I meet him in the road dead about 400 and something feet from the shed. Home he was coming…"
The grieving father said his son's body, from the waist to the head, was already in an advanced state of decomposition, with the decomposition from the waist down, not being as bad.
"When I touched the round skull, it rolled come down by my foot," said Phillips.
He also described a big chop wound to his son's back and behind his leg, which, Phillips opined, caused the young man to fall on his face.
He said on finding the body, he immediately knew it was his son, because of the pants and the bookbag alongside the body.
"He had a Rambo knife in the bag, everything."
Phillips was unable to take the body down the mountain side by himself, so the following day, he brought the police to the scene. It was then that it was observed that there were two bullets were in the skull.
"Everyone sad… [We were] real close. Every day he deh by me…" said Phillips.
Iran's father said he knows the shed had three bunk beds in it for sleeping and that he has heard claims that a second person had accompanied Iran to the hills the day his son left home.
That second person, Phillips said he was told, came back to the village with a gun.
"Is he own friend. I feel real sad to know is me son. He is the one who does give me a five dollars. He is the one who does go in the bush with me and help me with the sheep and them…," said the grieving father.
The elderly man was certain that his son was not a thief or a troublemaker and that police do not have him as a person of interest in the area, to be 'looking' for him.(CB)