Posted on
FLOW giving money back to customers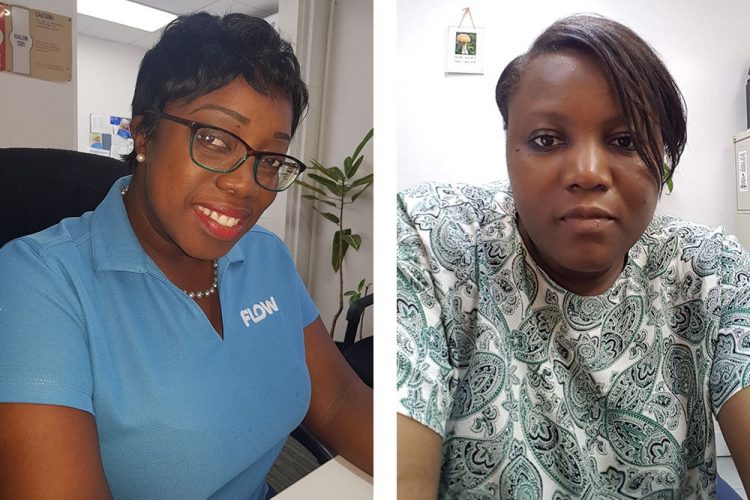 Telecommunications giant Flow is giving customers the opportunity to save in January with its new promotion 'Flow Money Everyday Giveaway' to jump start the new year.
The promotion, which commenced on Monday January 8, aims at new and existing prepaid and postpaid customers.
According to marketing and communications lead Nikala Williams, the promotion is a timely one, as it gives the Flow team the opportunity to give back to its valued customers who may have spent a great deal over the Christmas period.
Noting that 2018 will be a year of no limitations where Flow is concerned, Williams said that she is thrilled that the Flow team has started the new year with the right momentum, as the Flow Money promotion has set the expectations for its valued customers, while the company continues to seek every opportunity to give back.
Meantime, consumer sales manager Andrea Liverpool stated it is understood that the month of January is usually a difficult month, after persons overspend to prepare for the Christmas festivities. Liverpool added that with the Flow Money promotion, persons would have the opportunity to start 2018 by adding monies to their savings.
She outlined a number of ways customers would have the opportunity to win up to $400 daily. According to her, customers can simply sign up for a new Postpaid Combo plan, activate any prepaid Combo Plan, top up $15 or more or text "FLOWMONEY" to 6263.
Liverpool took the opportunity to further encourage customers to take advantage of all the offers available to them.
She hinted that customers should expect to see more of Flow throughout the entire year. The consumer sales manager divulged that the year's calendar is packed, noting that starting as early as this month, Flow will be a part of the Bequia Music Festival.
She added that where services are concerned, there are a number of new packages and services to be unveiled during the course of the year. However, she noted that it is critical to listen to their customers; hence, in an effort to strive for continued growth, measures will be put in place to make improvements in the retail stores, as well as the bill payments department.
The 'Flow Money Everyday Giveaway' is expected to conclude on February 2.