Posted on
SMSS has fourth SSBQ winner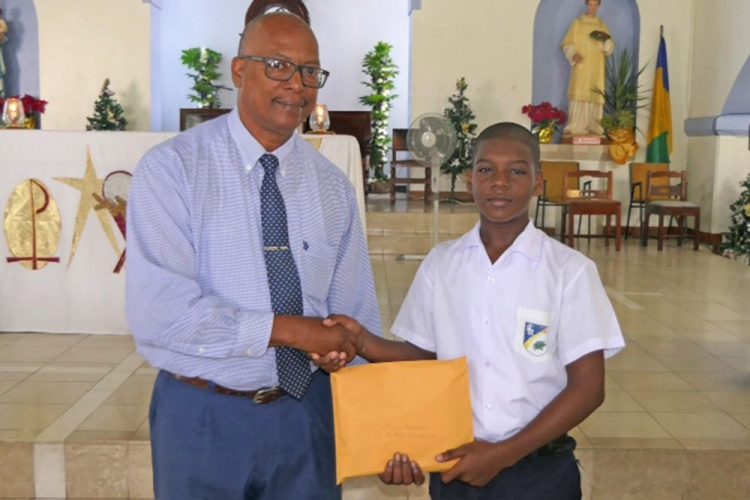 Javon Bascombe of the St Martin's Secondary School (SMSS) collected his prize for winning the December Quiz in the Secondary School Bible Quiz (SSBQ) yesterday.
The presentation was made on Monday, January 8, at his school's commencement of Term 2 assembly at the Cathedral of the Assumption in Kingstown.
The Form 2 student is the fourth winner from his school in the Quiz's 10-year history.  
Joel Jack, SSBQ organizer, told the gathering that the participation from St Martin's was low over the period (39), compared to one school that has over 300 entries and five others having over 100.  He encouraged the students to read the Bible and enter, as the Bible is the book of life and is able to guide one to heaven.
Javon's prize included a Bible, $250, gift-vouchers from Acute Cosmetics and Jujube, valued $200 and $100 respectively, along with a gift for his parent.
Information on the quiz can be found at www.ssbq.org.