Posted on
PCCU's rewards Junior Savers for saving one dollar a day for 2017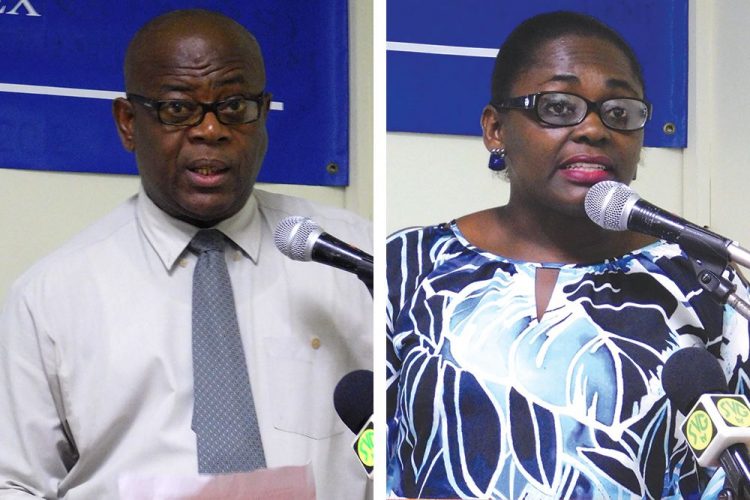 Saving one dollar a week has allowed 158 dedicated children to be rewarded with computer tablets.
Members of the Police Cooperative Credit Union (PCCU) Junior Savers took up the 2017 challenge to save one dollar every week for the entire 2017, to be eligible for the prize.
Children of all ages, some as young as two-year-old Calem Duncan, were successful and received their prizes.
One other junior saver, Nolandre Dallaway, has been a member of the credit union since 2015 and received a tablet for the first time. She disclosed that sometimes she sacrificed buying snacks at break time to be able to save the money every week.
President of the PCCU Horace Williams said that the number of participants in the challenge has grown from 38 children in 2014 to 89 in 2015,129 in 2016 and now 158 children.
Williams, however, expressed concern that over the years, as soon as successful junior saviours received their tablets, parents or guardians withdrew all the money the children had saved from the accounts.
This, Williams said, defeats the credit union's objective of teaching children the importance of saving.
The PCCU has therefore put a new policy in place.
"Starting the new year, at the end of the challenge, at least 50 per cent of the payment must be transferred in an account called the Junior Fixed Deposit, for one year at 3 per cent interest," Williams said.
General manager (ag) of the PCCU Ayanna Samuel said many other children had taken up the challenge, but did not keep up with their savings. She explained that to be a part of the challenge, the child must be a member of the Junior Savers and start the challenge by the end of the first week in 2018.
As shown from the many successful junior savers, saving money truly pays off.(CB)