Posted on
Over $300 million owed in taxes; pension reform imperative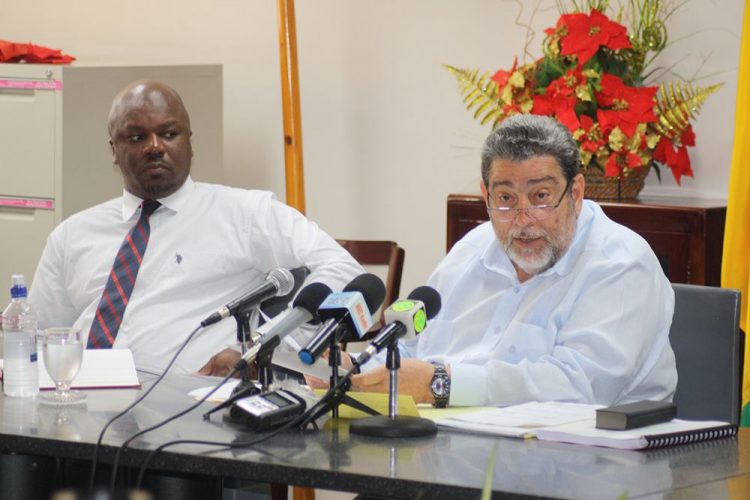 The government will use its full legal force and administrative remedies to better collect taxes owed by the public.
At a press conference on Tuesday, Prime Minister Dr Ralph Gonsalves revealed that as at December 29, 2017, the Government was owed $301.8 million across all categories of taxes. Of this sum, the base tax owed is $177.4 million, with $26.88 million and $97.5 million being penalties and interest respectively.
He said the ordinary man should be concerned, since of that amount, the Pay As You Earn (PAYE) tax, which employers deduct from employees' salaries, is not being handed over to the Government, and neither is value added tax (VAT), amounting to $34.3 million.
Gonsalves said the penalties on the outstanding VAT amount to $22.8 million, with interest being $11.5 million, giving a total of $67 million.
The PAYE owed is just over $24 million, with the interest on that being over $5 million.
"…In other words, you are keeping money which persons have already paid for the Government…. It is a criminal offence; you don't do it," Gonsalves said.
He said of equal concern was the $28.5 million owed to the Government in Personal Income Tax.
Gonsalves noted that the Government has not been late in paying salaries; in 2017, they spent 9.6 per cent more than in 2016, even though full taxes were not being paid.
He vowed that the full legal force and administrative remedies will be pursued to better tackle tax collection.
Gonsalves reiterated that full tax collection is imperative, in order to have sustainable pension and retirement benefits, since the non-contributory pension from the state, plus that from the National Insurance Service is now more than the salary people had been receiving at the time of retirement.
He said he was happy that the public sector unions have accepted that this situation is not sustainable and that pension reform must be carried out.