Posted on
FLOW reaches out to over 200 homes nationwide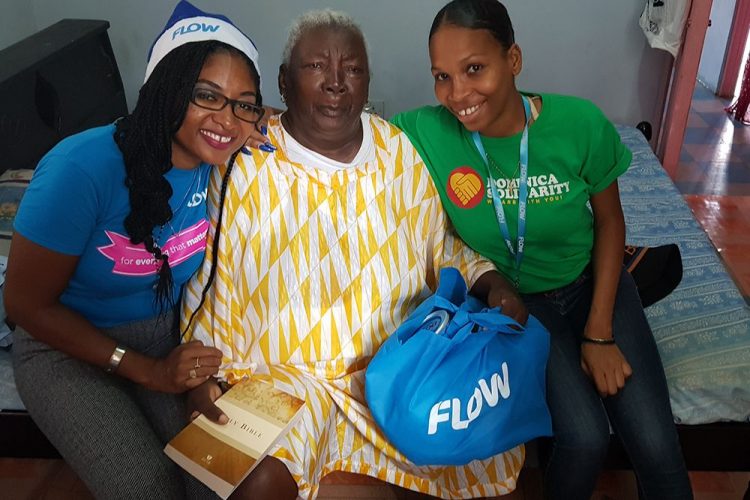 Telecommunications power house Flow made its presence known in the homes of over 200 persons nationwide, as the team embarked on their community outreach over the Christmas season.
On December 19 and 20, the Flow team, along with the assistance of the various community health aides, visited the homes of scores of the elderly, the shut-ins and many poor and needy individuals.
On Tuesday, December 19, the Flow team dispersed themselves into groups to much easier reach as many communities as possible on the Windward side of the mainland. The teams were able to visit communities as far north as Fancy as well as Mesopotamia.
Continuing the two-day trek, residents on the leeward side of the country saw the Flow team meeting and greeting the less fortunate.
The community outreach programme has been in existence for years now, and the aim remains the same; that is to positively impact the lives of persons, while connecting communities.
According to marketing and communications lead Nikala Williams, the response from the community outreach was overwhelming. Williams noted that it was gratifying to see how excited and welcoming the elderly and shut-ins were towards the Flow family.