Posted on
Police reach out to Ottley Hall with donation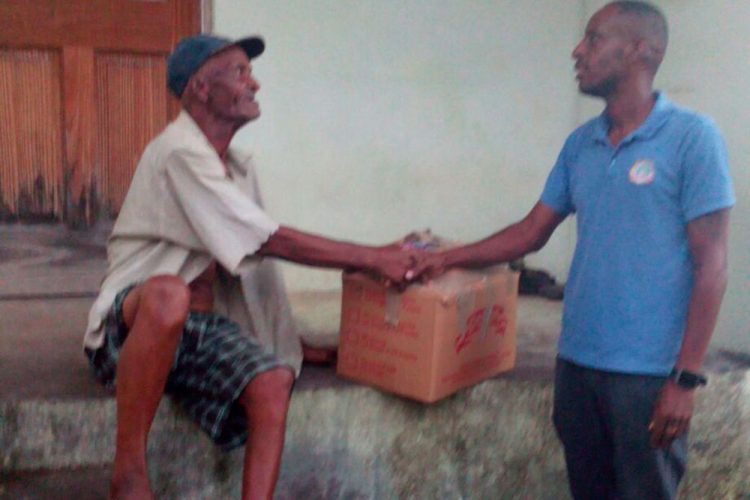 Police officers stationed at the Ottley Hall substation continue to reach out to members of the West Kingstown community.
Last weekend, members of the local constabulary stationed at Ottley Hall donated two food hampers to two persons in that community.
Sergeant Jules Morgan said that the donation is part of their outreach programmes aimed at fostering better community/police relations.
The hampers were valued at over $400 and the items were bought from funds pooled together by the police officers.
"Both recipients are living alone and expressed gratitude for the kind gesture by the police," said Sergeant Morgan.
This is the second initiative by the Ottley Hall substation officers, as the group recently organized soccer games between youths from areas such as Rose Place, Ottley Hall and Edinboro.
On Boxing Day, footballers from Edinboro and Ottley Hall played several matches at the Ottley Hall playing field, with teams made up of players from both sides.
After the games, the youngsters were treated to drinks, donated by a member of the Ottley Hall substation.
"The police officers whose unit has been based there for the past seven months plan to continue with their community policing programmes more rigorously in 2018. The area has been dubbed a hotbed for shootings over the years, but has seen a drastic reduction in recent months.
Since the unit has been based there there have been only two shootings, with one resulting in the death of an elderly resident," said Sergeant Morgan.