Posted on
Miracle Arena Church brings Christmas cheer to Vincentians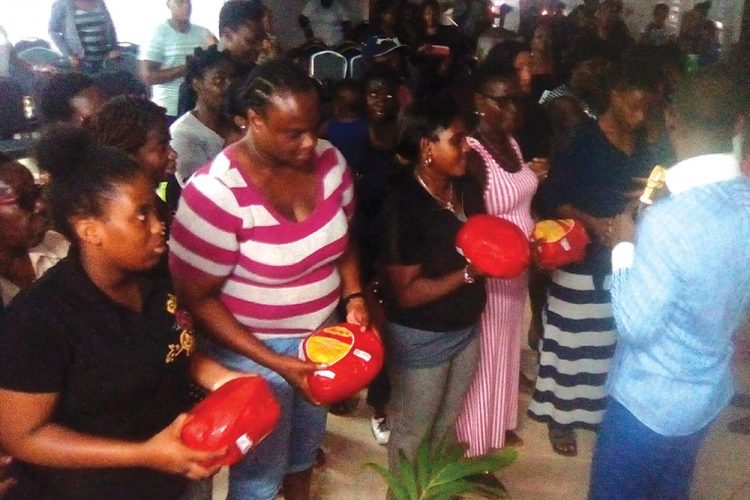 A newly opened local church has been sharing the love of Jesus Christ by the distribution of gifts throughout the country.
Numerous persons received free fuel, valued at $50 for their vehicles, while others were blessed with $50 worth of groceries at Randy's supermarket and several received Christmas hams, among other gifts.
This was part of the revival "Power Week" from December 14 to 16, dubbed "A night of signs and wonders," under the auspices of senior pastor and overseer of Miracle Arena for all Nations, prophet Dr Kofi Danso.
The three-day revival convention was held at Miracle Arena St Vincent, a newly opened branch of the church, which is located on the third floor of the Russell's Building, and headed by pastor Noel Campbell.
The word of God was preached and persons received their deliverance and salvation, which, according to Dr Danso, is "the most important decision anyone can make."
The revival continued from Sunday, December 17 to Sunday, December 24 at 6 p.m. at Miracle Arena St Vincent.