Posted on
EHSM teachers' initiative spreads Christmas cheer to families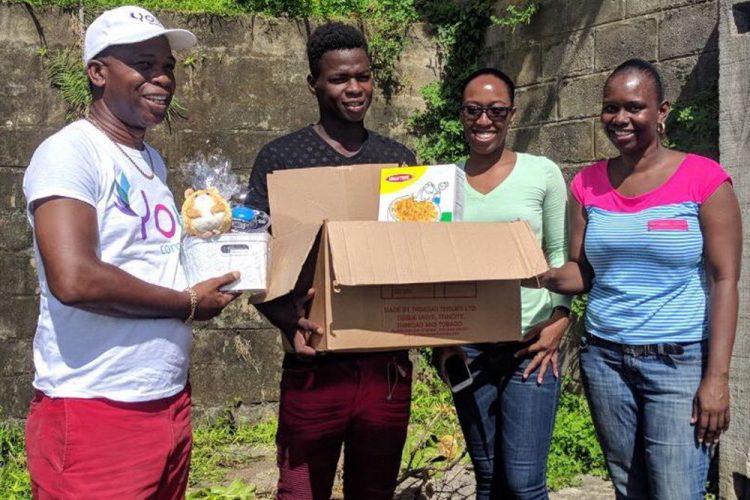 Five families had a very merry Christmas, thanks to an initiative by two teachers of the Emmanuel High School Mesopotamia (EHSM).
Last Sunday, Samantha Cumberbatch and Jennell Adams gave lunch, soft drinks, bread, cake and food hampers to five of their students (and their families), who live in rural communities.
The first donation was made to Rico Toussaint of Roseau and the second donation to Dillon Delpesche of Glen. The third donation was made to Reon Bacchus of Stubbs and the fourth to Mia and Mya Pope of Lauders/Lowmans.
Mia said that she felt great, while her mother described the donation as a "nice surprise."
The fifth donation was made possible by Lyf and Kimberley Compton and Stewart Haynes who donated a box of food and household items to Mishka Homer of Freeland, Mesopotamia.
Mishka stated that the surprise was "great," while her father David, also known as Uncle D, said that he was thankful for the donation.
The students were chosen from a list at the EHSM and the neediest ones received a surprise visit from the group of donors.
Also assisting with the worthy venture were the teachers and principal at EHSM, Coreas Hazel Inc, St Vincent Brewery Ltd, Mrs Ryan, K's Amazing Cakes, Jai's Sweet Treats, LaShonda John, Nakita Charles, Xtreme FM 104.3 and cart man Tito.
The teachers are hoping to make the donations annually.(LC)