Posted on
Diamond resident succumbs to gunshot injuries on Christmas Day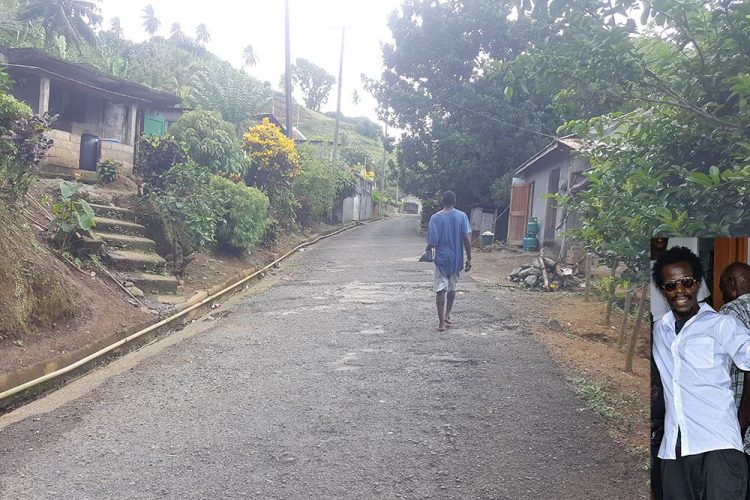 Andel Muckette, a Smith Valley, Diamond resident who helped to increase the domestic violence statistics earlier this year, himself became a statistic over the Christmas weekend.
Muckette, 38, was shot in his left leg and head around 7:30 p.m. on December 24 in his hometown and died at the Milton Cato Memorial Hospital (MCMH) the day after.
He went down in history as the 41st person to be killed here in 2017, making 2017 the bloodiest year ever in the history of St Vincent and the Grenadines (SVG).
Muckette is no stranger to the media, as on September 6 this year, his girlfriend, Jesjil Letteen told journalists that she was fed up of being abused by Muckette.
On September 5, the day before Letteen complained to the media, Muckette beat her with a cutlass at Diamond, wounding her at the back of the head.
But Letteen changed her story when she appeared at the Georgetown Magistrate's Court on Monday, September 25. She told magistrate Rickie Burnett that she did not want to proceed with the case. The magistrate then had no choice but to free Muckette and the couple walked out of court, hand in hand.
On Wednesday, the dead man's sister, Kathy-Ann King told SEARCHLIGHT that she was at home in Arnos Vale at 5 a.m., Christmas Day, when she heard the news that her brother had been shot.
She said that while she and Muckette had not seen each another in years, she loved him, and she knows that he loved her also.
"It is very disturbing, not only disturbing, but I am very annoyed, angry; words cannot express the way I am feeling right now," said King, who opined that her brother was killed because of a land dispute.  
King said that she knows that her brother "was not the best person," but said that his actions were a product of the way he grew up.
 "…lack of parental guidance, neglect, being abandoned. He was abandoned at a tender age; around 7 or 8, his mother placed him in Liberty Lodge," said King.
She added, "his mother is out there. There needs to be stiffer penalties for mothers who abandon their children. When we abandon our children for no reason, they are left up to themselves to raise themselves."
King said that Muckette's father tried with him by bringing him to live in Arnos Vale when he was younger, but that was not enough.
"When he was here (Arnos Vale), he never displayed any form of bad behaviour. His mother migrated to Canada and is doing well there, and he was left up to himself to raise himself and do what he had to do. No support, no parental guidance," stressed King.  
She added that her brother was involved in a minor dispute with some other family members, but she is not sure why he was killed.
"Everywhere has guns now and it is out of control and the only solution is if you do me something, I shoot you," King stated, calling for stiffer penalties for gun crimes.(LC)