Posted on
Beachcombers reintroduced with new, spacious lobby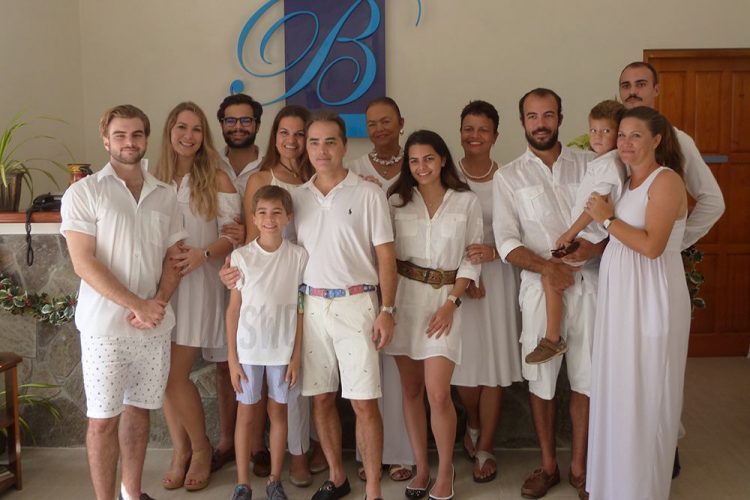 For the first time since its inception in 1990, the Beachcombers Hotel has a new and improved lobby.
The modernized lobby was unveiled just in time for Christmas at a Ribbon Cutting Ceremony on December 23, hosted by the Gunn family, specifically Flora Gunn, the proprietor of the hotel.
The lobby has now tripled in size compared to what it previously was and is designed to accommodate the size of the hotel, which has increased since1990. The hotel was in the beginning a "small cottage with simple comforts," as described by the grandson of Flora Gunn, Stephan Hornsey, but now, "Beachcombers hotel can be called home by many travellers all around the world today."
The designer of the lobby and relative of Flora Gunn, Jeremy Gunn explained, "The reception was very small for when the hotel was much smaller. It needed to be expanded because there [are] big groups that come here, tours that come here, and we needed to bring it up to the level of the rest of the hotel."
He further stated that the intention was for the area to let in light and for there to be a wide open space, which he felt they were able to accomplish well.
Certainly when one walks into the lobby now, there are two adjoining rooms, which give the feeling of an abundance of space, as well as high ceilings. There are also many openings strategically placed to let in natural light and air from outside. In addition to the modernized method of incorporating air and light, neutral furnishing and well placed plants, finish the design.
Jeremy Gunn said they were 'very pleased' with the result, despite the challenges involved.
"It's always a challenge to build something in the middle of an operating hotel like this and we managed to fit it in, in relation to all the other buildings and the driveway when you come and so forth."
Beverley Akcayli, marketing director at Beachcombers and daughter of Flora Gunn, also indicated the rave reviews from the guests.
"We got some repeats and they said, "Wow, can we come in now?"
The ceremony was an emotional and intimate one, with just the Gunn family, a pastor and the Beachcomber's staff, one long-time employee being reduced to tears when the ribbon was being cut.(KR)