Posted on
Yambou Christmas party brings community together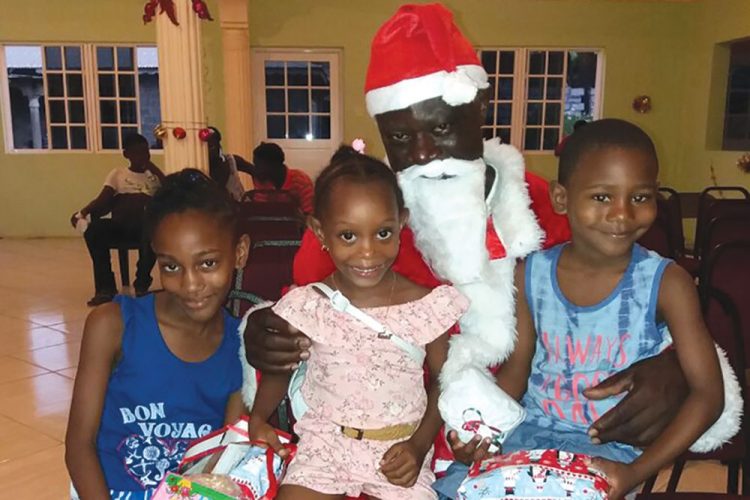 The Yambou Argyle Peruvian Vale Neighbourhood Watch and Association held its first Annual Children Christmas Fun Evening on December 8.
Toys and snacks were given to over 100 children in the three communities by their very own Santa, Gideon Billingy. The group had organized the evening to coincide with the presence of the Royal St Vincent and the Grenadines Police Force (RSVGPF) band.
Adults also joined the fun as the band played in Peruvian Vale that evening, bringing the villagers together to enjoy the sweet renditions, while some villagers showcased their own talents in song and poetry. Questions were thrown out to the crowd about the Association and little tokens were given to the persons with the correct answers.
President of the Association Brenda White-Myers said the party was a way of bringing the community together, as she believes it is what is needed in today's society – love and togetherness.
"I believe it was the right thing to do at this time, being the season of giving. We need to do what we can – each person can do a little to bring back that neighbourly feeling," she said.
"I like this quote from Mother Theresa: 'I alone cannot change the world, but I can cast a stone across the waters to create many ripples'."
White-Myers said from the feedback she received, everyone seemed to have enjoyed themselves.
"We will certainly come bigger and better next year and are asking more persons to come on board," she said.
The Association expressed thanks to the Police Commissioner and the RSVGPF band and all who assisted in making the event a success.
The Association held its official launch on June 17, 2017.