Posted on
St James medical student donates to MCMH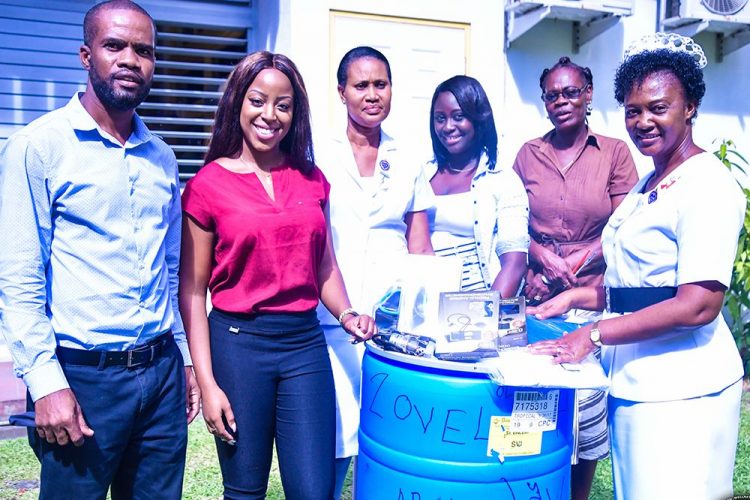 A student of the St James Medical School made a donation to the Milton Cato Memorial Hospital (MCMH) earlier this week.
On Tuesday, Zovel Olivia Hyre, a national of Canada, handed over the supplies to a departmental sister and the deputy hospital administrator, Andrew Williams, during a short ceremony at the Pediatric Ward.
Hyre approached All Heart Americas Medical Superstore for assistance and that company then got other medical vendors, such as EKO devices, Medelita, Jockey Scrubs, Prestige Medical, MedCouture, IguanaMed and Wonderwink on board.
The medical student cleared the barrel herself with her own resources.