Posted on
Rotary South continues to spread Christmas cheer around SVG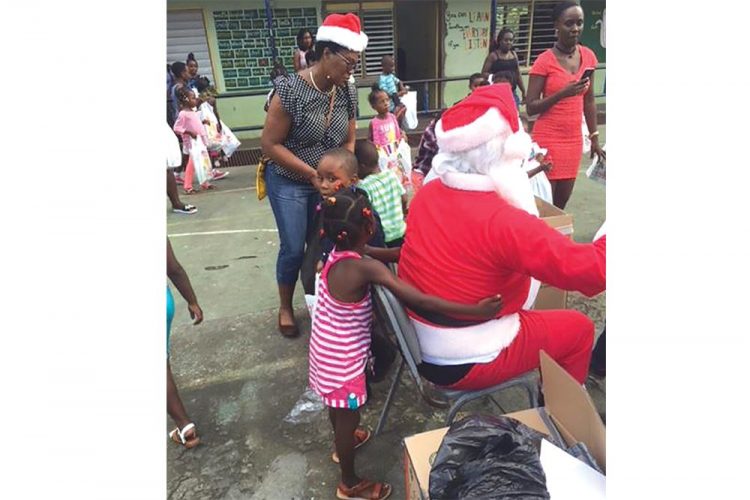 Last Saturday afternoon, December 16, the Rotary Club of St Vincent South and their friends from the North Pole held their annual school Christmas party.
This year's party was held in South Rivers with over 100 children from both the South Rivers, and Park Hill primary schools.
Everyone was treated to dancing with Santa's helpers, lunch, and numerous games of "statue" and "red light green light."
Then, to the excitement of the children, Santa arrived, bearing gifts that were donated by the Toronto SVG Support Group (Ray England and friends).
It was a great afternoon that was enjoyed by all, especially Santa, and we are all looking forward to next year's party.
Rotary South continues its community projects to lend assistance where needed, and to try to improve the lives of the less fortunate and disadvantaged.