Posted on
Reeja's Theatre Alliance/ Pack Ah Jokaz wins FLOW Christmas Talent Competition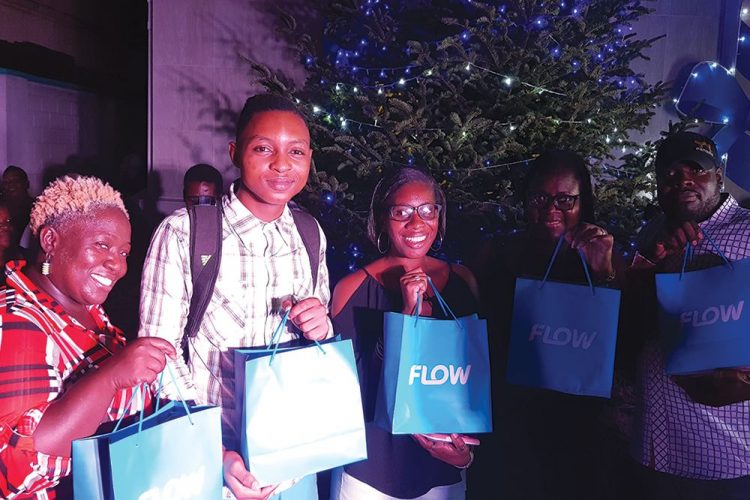 Reeja's Theatre Alliance/Pack Ah Jokaz is the winner of the Flow 2017 Christmas Talent Competition.
On Sunday, December 17, the members of the renowned drama group were the highlight of the competition with their comedic presentation, which had the audience in stitches.
Highlighting certain aspects of the telecommunications powerhouse Flow, the group was able to remind persons, through drama, about the significance of Christmas.
Placing second in the competition was the Hi-Lite performing group, who shed light on the nation's unique culture, Nine Mornings, as well as the importance of sharing and giving.
Rounding up the competition were Nyasha Bowens and former North Leeward Soca Monarch champion 'Daddy'.
Engaging the audience were Flow's Ambassadors Luta and 2017 Soca Monarch champion Delroy 'Fireman' Hooper, who was happy that the youths had the opportunity to showcase their skills through the performing arts.
Guest performances at the event came from Kevin Rodriguez of the Agape Drama Group and the Sion Hill Steel Orchestra.
The winner of the Flow 2017 Christmas Talent Competition walked away with a grand prize of $500, as well as phone credit.