Posted on
Nine Nights of magical transformation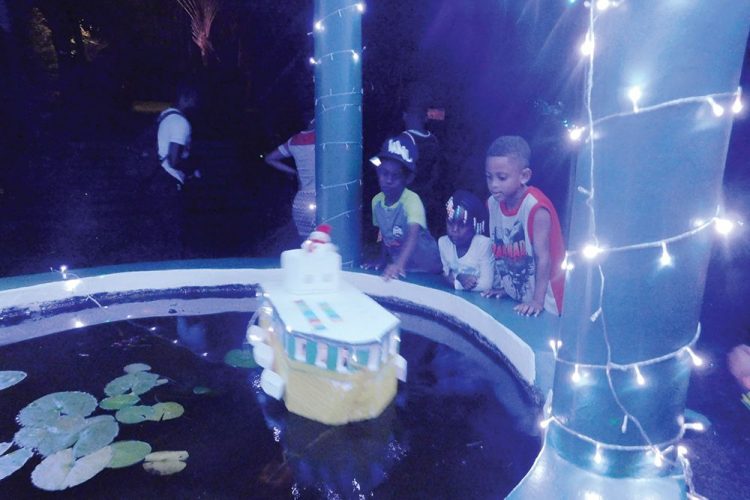 There is one word which describes the Botanic Gardens' Nine Nights Christmas Lighting – magical.
Scores of persons came to the historic gardens Wednesday evening to admire the light displays, while Upstage Xperience performed renditions of classic and modern Christmas songs.
One of the main attractions that evening was the popular garden aisle, which upon entering the garden, beckoned the crowd to pass under the long arch of lights, from the entrance to the ponds.
Many families with children viewed the ponds, while the children were most enthusiastic about the 'Botanic Gardens Cruise', which is a small boat, carved out of Styrofoam, which was anchored at the signature top pond.
While families took pictures at Santa's sled, or sat admiring the lights, many other guests were huddled at the stage in front of the former curator's house.
Nine nights began last Saturday evening, December 16 and will run from 6 to 9 p.m. each night, concurrently with the Nine Mornings celebrations, which end this Saturday, December 23.
The Nine Nights is an initiative of the curator Gordon Shallow, which began in 2015, as part of the then 250th anniversary celebrations and has since continued.
According to Shallow, Nine Nights was conceptualized from his grandmother's stories about persons using the gardens for moonlight strolls and children's games.
The Nine Nights at the oldest Botanic Gardens in the Western Hemisphere has been well patronized and will seemingly continue for years to come.(CB)