Posted on
Evidence storeroom now secure – Commissioner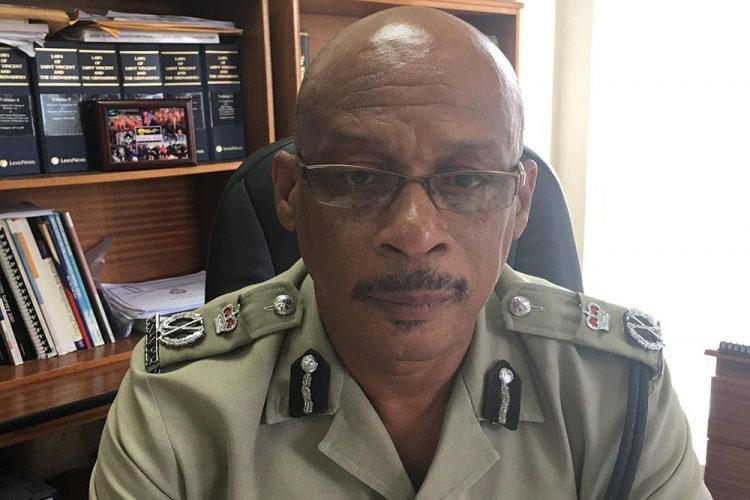 The police evidence storeroom, which was compromised in relation to the evidence in a recent cocaine case, is now said to be secure "without any shadow of a doubt."
Acting Commissioner of Police Renold Hadaway gave this assurance while speaking to SEARCHLIGHT on Monday, a week after Director of Public Prosecutions (DPP) Colin Williams officially informed the High Court of the breach.
The DPP made the statement on December 11, during a case involving Benjamin Harvey and Vincent Denbar, who were allegedly caught travelling to Union Island with 20 pounds of cocaine in eight packages.
Williams informed the court that one of the eight packages of cocaine was missing from the police evidence room.
He said it was likely that the drug had been stolen and that investigations were ongoing.
The Commissioner said there have been no further developments in the investigations, but that they were 'fully on stream'.
"No further developments at this point in time. The investigation is fully on stream, someone is charged with the responsibility of doing the necessary work and when that is completed, then we would have an updated status on the matter."
According to Hadaway, interviews with those who were charged with safekeeping the evidence will be part of the investigations into the matter. "You have to appreciate the situation, where the drugs were housed and they were unaccounted for, removed; clearly everyone that was there has to give an indication as to what they know," he said. The Commissioner said the information gleaned from the interviews will inform the police where to go next.
When asked, Hadaway said as far as he is aware, neither the Anthony 'Ipa' Edwards cocaine case, or any other case had been affected by the breach in security.
Edwards, who on December 6 was found guilty of drug trafficking and possession of 72.3 lbs of cocaine with intent to supply, had said on the witness stand that the cocaine presented in court was not the same as the cocaine that he had been caught with.
Hadaway, however, stated, "The Ipa case was not in any way affected by that issue."
Hadaway declined to comment on the measures that were in place at the time the evidence (cocaine) in the Harvey and Denbar case went missing, and whether any cameras had been in place.
"It's a security matter and one has to be sensitive; you cannot speak to the security matters… that would be divulging to the public what we have and should someone from the public have any intention to consider in the first place, and execute, they will know, well, the commissioner said they have cameras, so they will take the necessary precaution," he explained.
Nonetheless, additional security measures have been put in place since it was realized that evidence had been tampered with.
Hadaway is now certain that the evidence room is secure.
"I would say that without any shadow of a doubt."
The Commissioner said the matter is being dealt with seriously, for the sake of the maintaining the integrity of the police force.
"We have to ensure that actions or measures are taken to maintain a set of credibility and integrity that we expect of the officers and that the public expects of us as well."(KR)