Posted on
Lone kerosene retailer to stop supply, come January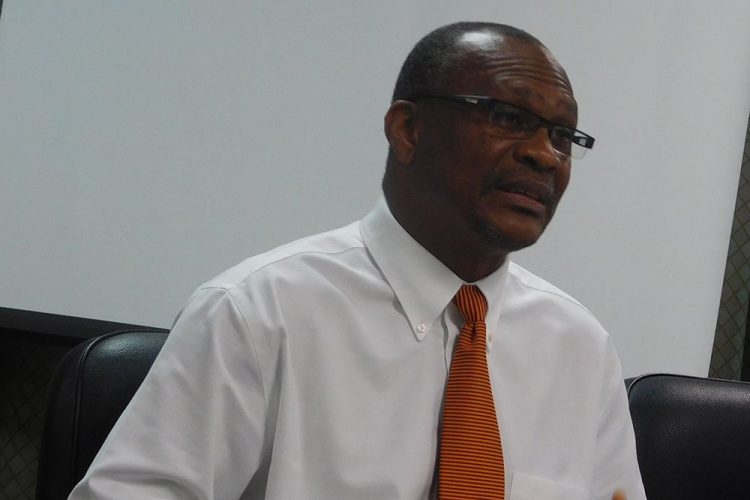 Persons who still use kerosene here, may have to find a replacement for the fuel in 2018.
This as the Banfield Service Station, the only commercial source of the product here, will undergo a 13-week refurbishment process, beginning in January and on reopening, will no longer carry kerosene as one of their products.
Kerosene is widely used to power jet/aircraft engines and some rocket engines. It is also commonly used as a cooking and lighting fuel.
General manager of SOL EC Limited Steve Francis, speaking during the company's 12th annual Christmas dinner on Saturday at the Young Island resort, said that Rubis SVG won the bid to provide jet fuel (kerosene) to the Argyle International Airport (AIA) and as a result, SOL is no longer involved in the aviation business, so they have stopped importing kerosene.
"We are not the supplier of fuel at the Argyle International Airport and unfortunately, we have had to take the painful decision of laying off three of our staff," revealed Francis, who added that they had four persons working in their aviation department and the fourth one was transferred to St Kitts.  
"…So, unfortunately, when we redo Banfield, many of you will be aware that Banfield is the only service station where you can buy kerosene, and when we redo, there will no longer be the sale of kerosene there.
"As we said, we are no longer in the aviation business and kerosene is one and the same product. Aviation fuel is kerosene, but we call it jet fuel," explained Francis, who noted that the necessary government ministries and the current supplier, Rubis, have been informed of their decision.
"If you need to use kerosene, the current supplier can make the arrangement, stressed Francis who however noted that only a small percentage of the population still uses kerosene.
Francis revealed that over the years, SOL subsidized kerosene by the sale of jet fuel, so "if you don't have jet fuel to sell to the airport, then we have nothing to subsidize it; so we are just passing it on."
He explained that they imported a dual-purpose kerosene from Petrotrin in Trinidad and, 99 per cent of it was sold as jet fuel and the other 1 per cent as kerosene, "but the demand for kerosene over the years has been decreasing and we have been subsidizing it for the last 12 years and prior to us, Shell was doing the same thing."
He said that it no longer makes economic sense for SOL to continue to sell kerosene, because they are not operating at the airport.
"Our competitor must put in place the necessary infrastructure if they wish to continue the sale of kerosene…it's not a profitable product, but we thought that given our social responsibility, that we will subsidize it, which we did over the years," said Francis.
He said that SOL has not benefitted from the AIA, because only one supplier is needed and there is not sufficient room for both SOL and Rubis to operate at Argyle.
SOL was the supplier of jet fuel at the ET Joshua Airport.
But in response, country representative for Rubis Elroy Edwards said that his recommendation to SOL is that they should not just pull their kerosene service.
"My recommendation is that they can continue the sale of kerosene, so that they can continue to serve their customer base," said Edwards, who suggested that SOL purchase kerosene from Rubis.
He said that SOL is going to decommission their kerosene pump at the Banfield Service Station, but they do not have to go down that road.
"The fact that we have the responsibility of providing aviation fuel in St Vincent and the Grenadines, and I could understand the reason why, because we now provide the Argyle International Airport with fuel, but what I told SOL is that because they no longer provide aviation fuel, they can get the product from us, so they do not have to pull out the tank and the dispenser," said Edwards.
He noted that it is not a matter of legality, but he thinks that SOL has a corporate and moral responsibility to continue selling the fuel.
"If you are providing your customer with a service for many years, you cannot just pull the service from them.
"I think that they probably want to say it is not viable but at the same time, as a company, you engage in services that may not be viable just for the sake of providing a service to a customer because at the end of the day, you may be viable selling gasoline and diesel and that kerosene may only be a small portion of your business, but at the end of the day when you look at the balance sheet you are still a very profitable company," said Edwards.
Edwards said if Rubis is to sell kerosene to individual customers, they will have to make an investment in an underground tank and dispenser and that may be costly and "when you look at the sale, the dance cannot pay for the light."
He revealed that SOL already purchases LPG from Rubis and they are willing to sell kerosene to them if Rubis is willing to make the delivery, as it is better to have the kerosene depo centrally located and none of the current Rubis service stations can accommodate dispensers.(LC)