Posted on
GHS student is SSBQ November winner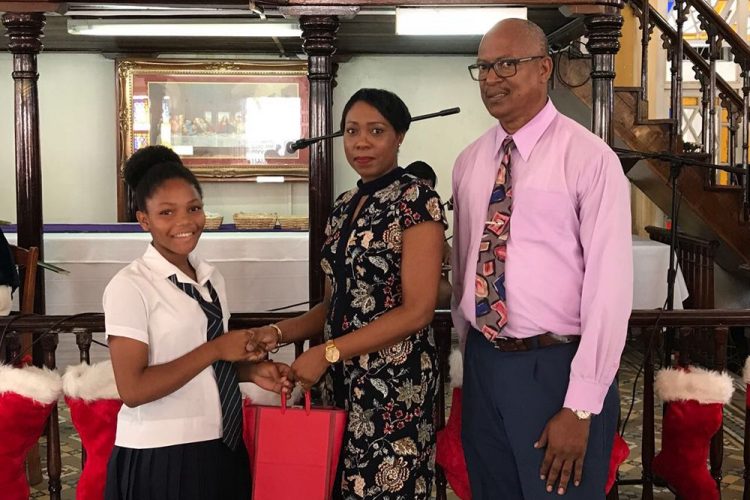 Monique Mills of Acute Cosmetics handed over the Secondary School Bible Quiz's November winnings to Beounce Bailey of the Girls' High School (GHS) last Friday, December 15.
The occasion was the school's annual "Wonders of Christmas" programme, held at the Kingstown Methodist Church.
Bounce's prize included $200, a Bible, a $200 Acute CosmetIcs voucher, a $100 Jujube voucher and a gift for her parent. She is the 17th winner of the monthly prize from the GHS, since the Quiz began in 2007.
SSBQ serves to help students from across the country to read and appreciate the Bible, which, among other things, is the source book of knowledge about a life worth living. It is opened to all secondary school students in SVG. More information can be obtained on www.ssbq.org or on the Secondary School Bible Quiz page on Facebook.