Posted on
Flow's Sunday shopping, talent show hailed a success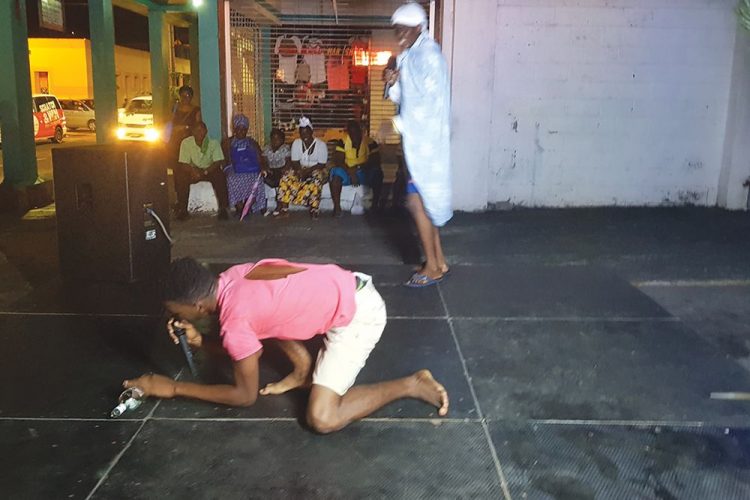 Flow's Sunday shopping, paired with its Christmas talent competition was deemed a huge success, as hundreds of persons flocked to the Flow Promenade on Sunday, December 10.
This, as the telecommunications giant created a Christmas collage for its valued customers, while they took advantage of the much talked about Christmas offers and promotions.
Flow was undoubtedly the spectacle of capital city Kingstown, as it provided activities and entertainment that catered to everyone. The children squealed with excitement at the sight of the brightly coloured bouncing castle, the popcorn, cotton candy and snowcone stations, which were all available for free.
But persons could not miss the action happening on the adjacent side of the promenade, where customers got a true feeling of 'Vincy' Christmas culture, some of what Flow pledged would be a part of their own Christmas activities.
The competitors of the Flow Christmas talent competition did not disappoint. The performances ranged from drama to songs.
Customers who took advantage of the exciting deals inside were not left out of the entertainment, as they too were greeted by Flow's beloved 'Blue Santa,' who is dubbed the new Christmas craze.
Flow's Christmas deals and promotions continue to receive much approval from customers, as persons are taking advantage of the 5" smartphone at $129, with double data on combo plan. Also customers continue to see the value when they bundle up Flow's TV and Broadband services to receive FLOW Sports Pack, HBO movies and Flow Study FREE for up to three months.  All new Postpaid Combo Plan customers will also enjoy Unlimited Flow calls and home rate roaming.
Meantime, Flow's Christmas grand prize, the Mega life makeover, has no doubt sparked the interest of a widespread of persons across the country. This as the Flow team has received and continue to receive hundreds of nominations from community members. "It is encouraging to see so many Vincentians caring enough to take the time to think about an individual in their community and nominate them for such a worthy cause, which will in turn help to lift the standard of living for that person," says marketing and communications lead Nikala Williams.
The deadline for nominations for the Mega Life Makeover was December 15.