Posted on
TOSS students raise chickens as part of SBA project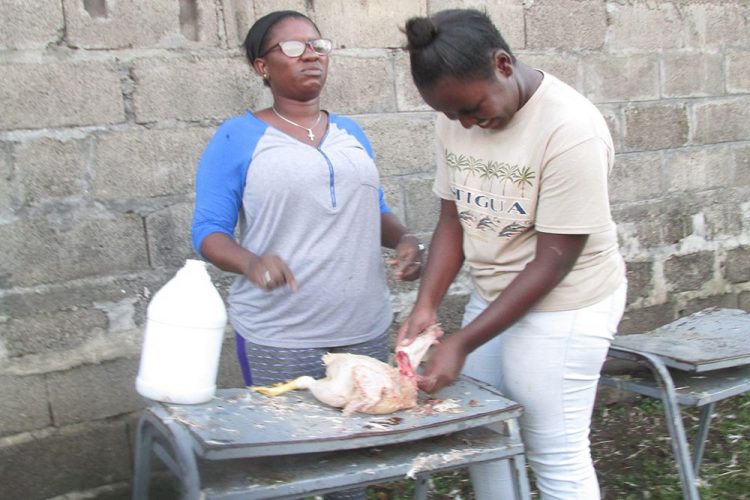 Fifth form agricultural science students of the Troumaca Ontario Secondary School (TOSS) got down and dirty last Saturday as part of their CXC CSEC school based assessment (SBA).
The students were involved in the slaughtering, cleaning and packaging of 40 chickens under the supervision of agriculture and information technology teacher Gailene Lewis.
The students had purchased 50 chickens to be raised and sold, but only 40 survived the six-week period.
Lewis told SEARCHLIGHT that for the past four years, TOSS students have been raising poultry as part of their agricultural science SBA and they have had 100 per cent passes over that period.
Student Terinique Williams said she is quite happy to do the messy work, as it would contribute to her success in agriculture.
After processing, the chickens were frozen and are awaiting distribution.
Marketing the birds is also part of the programme and the money earned will be contributed to the students' activity fund, according to Lewis.