Posted on
Police from different departments can assist with other crimes – PM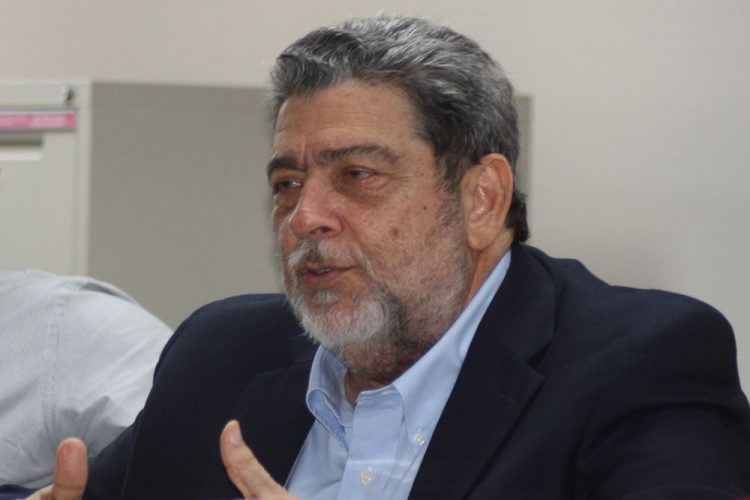 Police officers have been advised that being attached to a certain division of the Royal St Vincent and the Grenadines Police Force (RSVGPF) does not mean that you cannot assist with other crimes.
"The police force is one and indivisible," Prime Minister and Minister of National Security Dr Ralph Gonsalves advised during a recent press briefing.
Gonsalves, speaking from Cabinet Room, said that an officer attached to the Traffic Department must not only deal with traffic matters, but can assist with other incidents of crime if need be.
He said there are some police officers who take calls while on duty at a police station and instead of reacting, they call members of the Rapid Response Unit (RRU).
"Their instinct is to call the RRU; the RRU is called the Rapid Response Unit, not the routine response unit," noted Gonsalves, who said that Section 11 of the law, which speaks to powers of members of the police force, says that every member has the same power when it comes to pursuing crime.
The National Security Minister also said that an officer on the beat must be alert.
"Your eyes and ears must be alive to intelligence, because you fight crime with intelligence. So, if you are on the beat and there is a tourist or a citizen or a resident, it doesn't matter who is being assaulted, it is your duty to get involved; you can't stand back and don't report it," said the Prime Minister.
Gonsalves stressed that all police officers are responsible for, among other things, preserving the peace, preventing and detecting crimes and offences.
"…know that you are a part of an integrated police force and not separate, not traffic one way; you have a drug squad, but that don't mean that every issue involving drugs you have to deal with a man in the drug squad," stated Gonsalves, who added that a traffic officer can arrest someone and later seek the help of a Criminal Investigation Department (CID) officer to help with the prosecution.
The Prime Minister said he was moved to comment by an incident that took place on the road recently. He, however, did not say what the incident was.(LC)